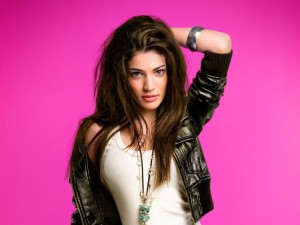 CYBC has announced the three candidate songs that will compete for being chosen as the Cypriot entry for the 57th edition of the Eurovision Song Contest, which will take place in Baku. La La Love, Call the Police and You Don't Belong Here are the songs which will compete to represent the Mediterranean island.
CyBC has chosen 6th of January as the date for the premiere of the candidate entries that will compete for being the one that will represent Aphrodite's island. The candidate songs are La La Love, Call the Police and You Don't Belong Here.These entries will be presented on the CyBC site and also on the Cypriot News Agency MTN Cyprus' Facebook page. Days later, the Cypriot broadcasting company will hold a press conference on 9th of January in the Cypriot capital to present the three candidate songs to the media of the Mediterranean island. The national final will be on 25th of January.
Ivi Adamou was chosen as the Cypriot representative for Baku in August. The eighteen year old also took part in the Greek edition of X Factor. The Cypriot singer performed Christina Aguilera's Hurt and Beyonce's Halo among other performances on her twelve weeks experience as a contestant of the Greek X factor edition. Although she ranked sixth, the artist born in Aphrodite's island had a contract with Sony Music Greece. Moreover, her Kalokairi Stin Kardia won a golden CD award.
Cyprus took part of the Eurovision Song Contest for the first time back in 1981 with the group Island performing Monika, which ranked at sixth position. The latest Cypriot performance in Europe's popular song contest was with Christos Mylordos performing Sas angelos s'agapisa, ranking at 18th position failing to qualify for the final in Dusseldorf. Cyprus has been nine times at the top ten, being the fifth position their best result.