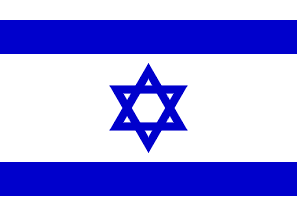 Israeli super star Harel Skaat will be flying the flag for Israel in Oslo, in an attempt to build on their 2009 result.
Harel Skaat has been selected by IBA to represent Israel in Oslo next May.  Speculation has been rife for some time on his selection, but only now has it been confirmed by the Israeli broadcaster.  He is an illustrious singer on the Israeli music scene, so his country is expecting big things of him.
Twenty-eight year old Harel, from Kfar Sava, first rose to prominence in 2004 in the talent show "Kokhav Nolad".  He finished second to Harel Moyal, in a competition many expected him to win.
Since then, he's appeared in a musical, based on the life of late Prime Minister Yitzhak Rabin, and various children's programmes around the Jewish festival of Hanukkah.
In 2006 he was named Male Singer of the Year and Song of the Year (for Ve at) in Music 24 Channel's Israeli Music Awards.  Also in 2006 he released his first, eponymous, album.  Along with the ballad Ve at were several higher tempo songs, demonstrating his talents as a singer.  His second album Images was released in September, and has already spawned the single Now I understand.
In keeping with the selection process for 2009, Israel will select its song for Oslo in a televised final in February.  Haret will sing four songs, and the Israeli public will choose the winner. 
Israel, represented by Noa and Mira Awad with There must be another way finished 16th in the 2009 Eurovision Song Contest, having proceeded from the first semi-final.