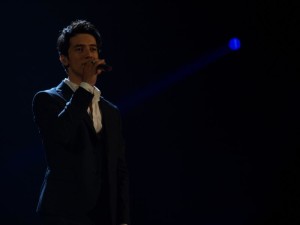 Israeli broadcaster, IBA, has now released details of its selection process for the 2011 Eurovision Song Contest. It sees a longer, more prominent series of shows.
Due mainly to lack of finance, Harel Skaat's song was chosen in one show on IBA's second channel. For 2011, the Kdam Eurovision show returns to the main, more popular channel. It is not yet known how the song will be chosen, or whether there will be a multi act format or if one singer or group will be chosen as Harel was. What is known is that there will be six shows of over an hour each. The first show will be in January, although the dates have not yet been decided.
A spokesman for IBA said, "The broadcaster sees the Eurovision Song Contest as an important showcase of Israeli popular culture. We have approached several production companies, asking for their ideas and proposals for producing the series. We hope to receive original proposals, that will invigorate the Eurovision Song Contest brand in Israel, and of course lead to a successful Israeli entry in Germany in 2011".