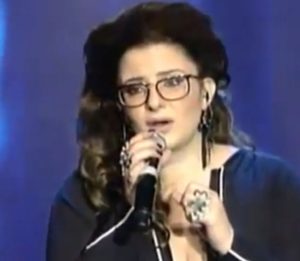 Tonight, Israel became the second country of the day to reveal its 2013 Eurovision Song Contest entry. Moran Mazor will go for the country's fourth victory with the song, Rak Bishvilo.
In recent years, Israeli broadcaster, IBA, has chosen the singer, the song or both. This year, they returned to the format of a multi-artist final. Three semi-finals produced tonight's line-up:
Judah Gavra – Hayom
Moran Mazoz – Ten li Siman
Ron Weinreich – Love Is One
Shany Zamir – Forever
Hila Ben David – Beautiful
Ran Sandler – Find A Way
Meital De Razon & Asi Tal – Toda La Noche
Moran Mazor – Rak Bishvilo
Vladi Blayberg – We Are Free
Nicki Goldstein – We Are One
Nicki Goldstein was a late replacement for Kathleen Reiter, who withdrew earlier today.
The result was decided inn true Eurovision style, an even split of jury and televoting. When all the votes were counted, Moran Mazor emerged victorious and will perform in the second half of the second semi-final in Malmo.