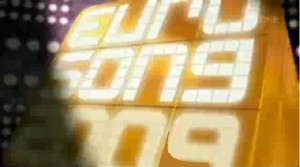 RTÉ has received 300 entries for Eurosong 2009, which is to be held in RTÉ studios on Friday, February 20th.
The show will be part of the long-running chat show, The Late Late Show, hosted by 1988 Eurovision host, Pat Kenny.
The jury charged with selecting the songs has already managed to do so, only three days after the closing date. The selection panel was chaired by 1992 Eurovision winner, Linda Martin. The performers and composers of the six chosen songs have been informed of their selection and have been barred from making the decision public.
Many of the 300 entries were towards the end of the allotted time, and some were even made late by the recent cold snap in Ireland. One entrant even garnered the help of Pat Kenny and his daily radio show to ensure that their entry would be accepted by RTÉ.