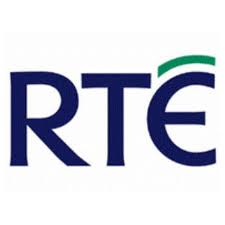 Irish broadcaster Raidio Telefís Éireann aims to be back at the Eurovision Song Contest in Malmö, and has announced how it intends to go about seeking an eighth victory.
Ireland has decided to move on from Jedward, but RTÉ is keeping a similar format adopted for the last few years due to the modest success the twins earned.  Five mentors have been selected to find suitable acts and coach them in preparation for the Irish National Final in February 2013.  These mentors are brand new, and have not been involved in mentoring roles before.
They are:
Mairéad Farrell – A radio and TV presenter, notably as a co-presenter with Ray D'Arcy on Today FM, and on TV programmes such as RTÉ shows The Panel, Celebrity Bainisteoir and The Movie Show.
Shay Healy – Most famous for writing Johnny Logan's Eurovision winner What's another year in 1980, and Linda Martin's Castlebar Song Contest winner Edge of the universe in 1983.  He's also cowritten a musical, The King, based on the life of Elvis Presley.  As a broadcaster he's also been involved in many music-related TV shows for the last 30 years.
Mark McCabe – The youngest of the five mentors, he has been a DJ at several pirate radio stations for some 15 years.  He has also composed opening music for Special Olympics.  In 2000 he released the single Maniac 2000, which is the second biggest selling single in the history of the Irish charts.

Niall Mooney – Another songwriter that already has a Eurovision credit to his name.  He co-wrote Ireland's 2009 and 2010 entries for the Eurovision Song Contest Et Cetera, performed by Sinéad Mulvey & Black Daisy, and It's for you by Niamh Kavanagh.

Stuart O'Connor – He runs Spotlight Stage School and is one of Ireland's top producers and choreographers.  He has produced musicals including Aladdin and Annie as well as the recent Best of Eurovision Show in the BGE Theatre in Dublin
Commenting, RTÉ Eurovision Co-ordinator Michael Kealy said: "The five mentors this year represent a wide range of experience and talent from the world of music and show business and I believe the songs and acts they choose will deliver a very exciting and competitive Eurosong final in February." 
Ireland will select an entry for the 2013  Eurovision Song Contest on Friday 22 February in a special edition of The Late Late Show.