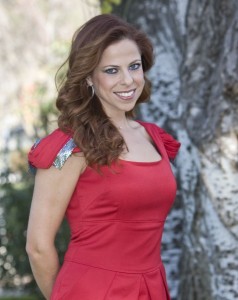 The show will be broadcast on March 3rd and the Spanish candidate will perform three songs. Two of them have been chosen by the artist and now she wants the audience to decide about the third one. That will be through the RTVE website where people will have the chance to choose between two options.
We have known for a while that Pastora Soler will represent Spain at the 2012 Eurovision Song Contest but something is still missing: the song that she will perform in Baku! To choose the three final tracks, the Spanish representative has worked with her team in songs of various styles in which she can demonstrate her versatility as a singer. Two of them have been already chosen but for the third one, Pastora asks for help to the audience.
The choice of this third song will be in the hands of the fans. The deadline starts on February 15 at 12:00 CET and it will be closed five days later at the same time. People will have the chance to listen to the two songs already chosen by Pastora and her team on the RTVE's website and this will be also the place where the audience may vote to select the third option. Each user can vote only once.
On February 20 we will know what will be the third song to be performed at the televised show where the winning song will be chosen by a combination of televoting and juries.