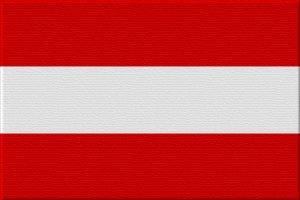 On January 3rd the sms voting for the Austrian final kicked off. 30 songs are left in the race for one of the ten places in the final which will be held on February 25th in Vienna.
After 14 days the current standing is as following:
1 Alkbottle
2 Richard Klein
3 Trackshittaz/Lukas Plöchl
4 Mary Broadcast Band
5 Band WG
6 Julian Heidrich
7 Nadine Beiler
8 Klimmstein feat. Joe Summer
9 Katie Lunette
10 Charlee
It seems that it will be very difficult for the former Eurovision participants Alf Poier and Petra Frey to proceed to the final. Poier is currently ranked 23rd while Petra Frey can be found on the 20th position. Germany's got talent winner Freddy Sahin-Scholl is 22nd.The voting will close on January 31st, so there are still 14 days left to change the result.
Austria returns to the Eurovision Song Contest after three years of absence. The country will perform in the second semi-final on May 12th, 2011.
Links