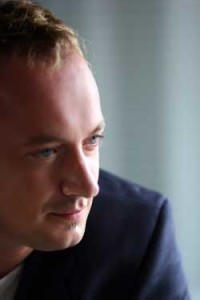 Last night the final in Skopje Fest 2010 was held. This is the national selection for FYR Macedonia. After 16 songs performed in Universal arena yet another song was ready for the Eurovision Song Contest in Oslo. Gjoko Taneski won via combined jury and televoting.
After two semifinals, where 8 was picked from each a total of 16 participants were fighting for the honour of representing FYR Macedonia at their tenth appearance in the Eurovision Song Contest.
Vlatko Lozanovski – Letam kon tebe
Esma's band – Gipsy dance
Maja Vukicevic – Fama
Nade Talevska – Srekjen kraj
Viktorija Apostolova – Zaboravi na se
Kristijan Jovanov – Nikoj na ovoj svet
Angela Zdravkova – Zavoravljas
Vodolija – Solza
Vlatko Ilievski – Sreka
Suzana Spasovska & Darko Nesovski – Bog go ima sekoj kljuc
Aleksandar Belov – Ostani
Gjoko Taneski – Jas ja imam silata
Bravo Band – Taa ima se
Darko Ilievski – Lagi
Treta Dimenzija – Bolest zaraza
Tumbao Salsa Band – Poludena vo nokta studena
After a few hours the show came near its ending. The TV viewers had been able to vote via televoting from the beginning of first song until 15 minutes after the ending of the last song. Six members of a jury voted as well and told their opinion. Then the hosts read out the televoting result. We saw several examples of the TV viewers and the jury not agreeing.
The top 5 result:
Gjoko Taneski – 22 points ( 12 – juries, 10 – televoting )
Vlatko Ilievski – 22 points ( 10 – juries, 12 – televoting )
Maja Vukicevic – 14 points ( 8 – juries, 6 – televoting )
Vlatko Lozanovski – 12 pointes ( 7 – juries, 5 televoting )
Nade Talevska – 11 points ( 4 juries, 7 televoting )
With 22 votes Gjoko Tanevski won and will represent FYR Macedonia at the Eurovision Song Contest 2010 in Oslo. As the jury votes weighted stronger than the ones from the TVviewers Gjoko won because of the maximum votes from juries. Vlatko Ilievski stayed on second place due to less votes from the juries despite the TV viewers were most impressed with his song.
Gjoko Taneski, in Macedonian Ѓоко Танески is born 02.03.1977. He is pop-rock singer. Jas ja imam silata (Macedonian: Јас ја имам силата; English: I have the strength) is the song that will represent Macedonia in the Eurovision Song Contest 2010. It is , written by Krisijan Gabrovsk. He came from the first first semifinal of Skopje Fest 2010 where he qualified as 4th best.
The song is powerful, in his pop-rock style. During the performance, one guitar player was on the stage, and after half of the song, one more singer came on stage with hip-hop part in it. The lyrics tells about a guy who has the strength to cross through the pain that he get loving one girl.
Below you can listen to the song and see the performance from the national final.
Links