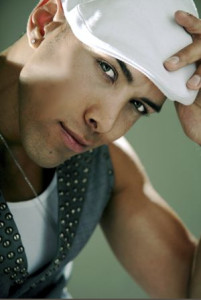 Today, German broadcaster NDR, announced the selection of duo, Alex Swings Oscar Sings, to represent Germany in the Eurovision Song Contest in May.
Alex Swings Oscar Sings (catchy, isn't it?) is made up from the name of the two performers. Alex is Alex Christensen, a producer, and Oscar is Oscar Loya, a new name in the German music scene. The song, which has been produced by Alex, is called Miss Kiss Kiss Bang!
Explaining the decision not to have a final this year, NDR stated that they wanted to select a song internally because of the poor placing of No Angels last year. They were joint last with Poland and the United Kingdom. However, NDR also said that the internal selection this year is a one off event, and that the intention is to return to the format of a televised national final next year.
The song is likely to be presented as part of the Echo Awards show on the Das Erste channel on 21st February.
Links
NDR Eurovision site
Oscar Loya's official site
In my view
Would it be wrong of me to expect something a little bit on the camp side?

The opinion expressed in "In my view" are those of the author and are not necessarily the one of EuroVisionary.com.