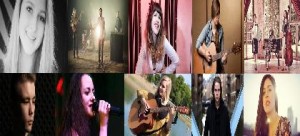 On February 27th there will be a special club concert at club Edelfettwerk in Hamburg to select the 8th participant at the German final Unser Song für Dänemark. All ten competitors are newcomers. Eurovisionary had a closer look at them and likes to present them to you now.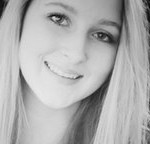 Ambre Vallet
Ambre Vallet was born in Montpellier/France in January 1998 and is thus the youngest participant f the club concert in Hamburg. In 2001 she moved with her familiy to the city of Münster. Since 2013 she has been living in Berlin. Currently she attends the film college in Babelsberg and will start a professional education next year. Ambre started singing four years ago. She covers latest songs, but also writes songs on her own. She accompanies herself at the guitar.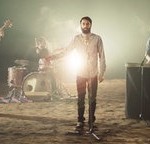 Bartosz
The band Bartosz consists of the four members Sammy (26), Domi (29), Dustin (28) and Urs (30). Even though the band's name sounds Polish the four guys are from the German city of Lemgo. When the band was founded they searched a name and found it via a Polish fellow student. Since 2009 the band has been playing a mixture of folk, pop and funk music.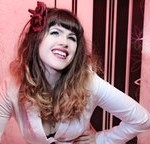 Caroline Rose
Caroline is 27 years old and the daughter of a French chanson singer and started to play the piano the very early age of 6. Aged 12 she discovered the rock and metal scene and taught herself playing the guitar. When she was 15 she moved to Paris with her mother and passed her baccalaureate later. She founded several deathmetal bands and toured with them through France. Beside this she has been the leading part in different musicals, went on a club tour through the USA and published her first selfmade EP "More Immoral".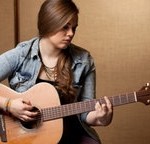 Cassie Greene
Cassie Greene is from Hamburg and has been musically inspired by her older brother at a early age. With the help of the internet and several cover songs she taught herself playing the guitar. During a longer stay in the USA she gathered some more musical experience and started writing her own songs. At the moment she is passing her Abitur, but points out that there is still enough time for a possible participation at the Eurovision Song Contest.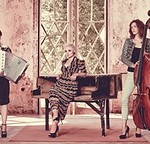 Elaiza
Elaiza is a female trio consisting of the Ukrainian-German singer and songwriter Ela (21), accordion player Yvonne (29) and contrabassist Natalie (28). Ela and Yvonne got to know each other at a snaps tasting. Shortly after Natalie joined the band and turned the duo into a trio that had the first performances in 2013. Elaiza mainly played folk music that is influenced by Ukrainian and Polish music.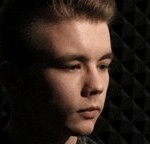 Max Krumm
Max Krumm started playing the guitar at the early age of 6. When he was 13 he gained first experiences in different bands as a guitarist and a song writer. In 2011 he built up his own little studio. He starts working as a producer for small local bands and takes part in different projects as singer and guitarist. Since 2013 he has been focusing on his solo career beside studying at university.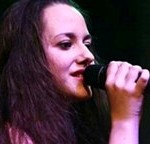 Melanie Schlüter
Melanie Schlüter from Frankenthal learns to play the guitar took trumpet lessons for three years. Temporarily she sings in a total of four choirs. At teenage age she founded her first band that still exists today. Melanie took successfully part at several competitions and had her first solo performance in 2013. She still goes to school and currently attends the 9th form.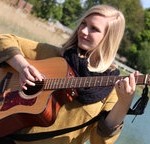 Nicole Milik
Since age 10 Nicole Milik who comes from the city of Neuss has been playing the guitar. In 2009 she decided to create her own Youtube channel that currently has more than 87.000 subscribers worldwide. On her Youtube channel Nicole mostly publishes cover versions, but also songs she has written herself. At the moment she studies musical science and English language at university.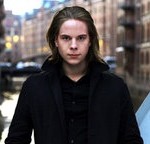 Simon Glöde
When Simon was 15 years old he moved to Denmark where he attended a musical school that he finished in 2012. Following this he gained practical experience in a studio in New York and afterwards he travelled around the world as a street musician. Today he is back in his hometown Flensburg writing songs and collecting sound ideas.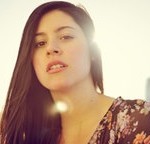 Valentina
Valentina is an educated speech therapist. She points out that she always focused on having a proper education if her music career fails. Since 2013 she concentrates only on music. Valentina discovered her interest in music when she was five years old and watched the musical Phantom of the opera together with her father. She started playing the guitar nine months ago to compose her own songs. She publishes her songs together with cover versions on her own Youtube channel.
The concert will start at 22:00 CET on February 27th. The TV viewers will decide via televoting and sms voting who of the ten competitors will participate as the 8th act in the German final Unser Song für Dänemark on March 13th.