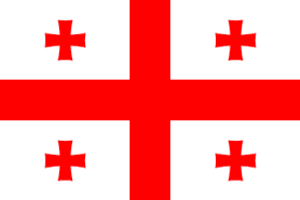 Georgia has decided to join the Eurovision Song Contest, which will be held in Moscow in 2009, after the political crisis and war had ended between Russia and Georgia. Georgia had decided to boycott Russia and not send a song to the contest.
At the end of August last year, Levan Kubaneishvili of the Georgian national broadcaster, said that it is unacceptable that the Eurovision Song Contest 2009 will be held in a country in which human rights are violated, international laws are broken and democratic values are not respected. Furthermore, Georgia doubted whether the safety of the Georgian Eurovision Song Contest delegation could be guaranteed in Moscow.
A couple of days ago, the Georgian broadcaster officially decided to take part in the Eurovision Song Contest 2009 after all, following the request of the European Broadcasting Union, the organisers of the Eurovision Song Contest, and other stakeholders in the contest.
In November last year, the Georgian broadcaster already started doubting the decision, when Bzikebi won the Junior Eurovision Song Contest in Limassol, and they also gave thanks to the 12 points Georgia got from 'enemy' Russia.