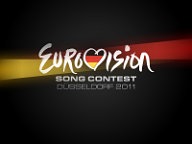 Georgian National broadcaster 1TV Georgia announced that they will be choosing their representative for the Eurovision Song Contest in Düsseldorf tomorrow. Eight participiants will battle it out against each other for the honour of representing their country. Let's take a closer look at the participants.
As national broadcaster GPB previously announced, all in all 50 entries were submitted, and 10 of these 50 were originally chosen to participate in the national final, but Boris Bedia and Keti Orjonikidze's songs were only recently withdrawn. Eight acts will therefore be participating in the final. The show will start at 18.30 CET tomorrow in the pavilion in Tblisi  and will be aired by the main channel of GPB (Georgian Public Broadcaster), 1TV. A total of eight participants will perform their entries in the following running order:
Temo Sajaia – Soldier Song (Lyrics: Rati Amaglobeli – Composer: Dato Porchkhidze): Temo was born on May 30, 1988 in Tbilisi. He graduated from Gymnasium No: 37. He completed Musical School No: 2 named after Z. Paliashvili, then continued his education in Estrada school , department of vocals. In 2010, Temo graduated from the Georgian Technical University, Faculty of Law. The singer participated in the project Nutsa`s Schoolé in 2004 broadcast by the TV channel, Imedi. He gained 4th place in the International Contest of Vocalists in Brasov, Romania in 2005 and in 2009 he also participated in the series Star Academy shown on the TV channel Rustavi 2.

Salome Korkotashvili – Love (Lyrics: Levan Svanishvili, Salome Korkotashvili – Composer: Salome Korkotashvili): Salome Korkotashvili known as Korkota has written more than 50 songs. Salome also wrote the song Stars at the age of 9, which was her first composition. Her first concert took place in the club of Public school N 6, when she appeared on the stage with the band Paparats. Her next open air concert was held in Turtle Lake in Tbilisi. She has also participated in several festivals and contests. Salome was also one of the participants in the Georgian National Selection for the Eurovision Song Contest 2008.

Sweet Pills – Face to Face (Lyrics: Mari Manjavidze, Tako Jordania – Composer: Zura Makhniashvili): This girl band came together in 2010 after auditions were held by producer and composer Zura Makniashvili. The members are Mariam Buchuriki, Nini Tsiklairi, Salome Kometiani and Teona Kharadze. They will compete against the other 7 acts with their catchy pop song.
Dito Lagvilava & Group November – New Day (Lyrics: Davit Mchedlishvili, Dito Lagvilava – Composer: Lasha Mikautadze) Author and singer Dito Lagvilava was born on February 19, 1989 in Sukhumi. He won the series Star Academy and Dito is said to be an energetic and straighforward person; always cheerful and in a joyful mood. The band November was formed in 2008 and consists of members David Mchedlishvili on vocal, Zura Vachnadze on guitar, Mishka Chelidze on guitar, Lasha Mikautadze on bass and Sandro Jgenti on drums.

Tako Gachechiladze – It's OK (Lyrics: Tako Gachechiladze, Tornike Turmanidze – Composer: Giga Kukhianidze) Tako was one of the members of the band Stephane & 3G  the winner of the national final of Georgia for the Eurovision Song Contest in 2009. The Group with their entry which played on words Put In Disco was selected as the Georgian entry to the Eurvision Song Contest through Georgia's national competition. The song caused some controversy as it was perceived to contain political references to former Russian President and present Prime Minister Vladimir Putin in the lyrics. EBU requested to GPB- 1st Channel that the lyrics of the entry be rewritten or that another entry song be chosen, resulting in Georgia's withdrawal from the contest.
Nini Shermadini – Rejected (Lyrics & Music: Leonidas Chantzaras, Peter Ries, Paulini Curuenavuli): Nini Shermadini has participated in various song contests gaining high placings. At eight years old, Nini took part in the contest Summer Rings, gaining second place. She also won first place at the Euro Folk Festival in Italy. She has participated in the Greek version of the popular series "X Factor", reaching second place in 2009. She was among the best 16, chosen from 45 000 hopefuls. Nini is hotly tipped to win Georgian final this year.

The Georgians – Loved, Seen, Dreaming (Lyrics & Music – Giorgi Amashukeli): The members of the band are  Giorgi Amashukeli on bass guitar and vocal, Giorgi Tikaradze on solo guitar, Achi Kevlishvili on rhythm guitar, Alexander Kokhiashvili on drums and Irakli Kapanadze on keyboard. The band formed in March 2006 in Tbilisi and since then have reportedly given a total of 113 concerts , including appearances at clubs, open air events and different festivals. They will participate with a hard rock & metal song.
Eldrine – One More Day (Lyrics: DJ Rock, Mikheil Chelidze (MIKEN) – Composer: DJ BE$$): The group was formed by members Tamar Vadachkoria, otherwise known as Eldrine on lead vocal, Mikheil Chelidze, known as Miken on guitar, Irakli Bibilashvili, known as Bibo on bass guitar, David Changoshvili, known as Chango on drums, Tamar Shekiladze on keyboards and Beso Tsikhelashvili, known as DJ Be$$. They will end the show singing in 8th place tomorrow with their rock song.
According to selection rules, the winning act will be chosen by a 50/50 combination of public and jury voting. The lines will be opened 15 minutes after the start, closing at the end of the show.
Georgia will participate in the first semifinal which will be held on 10th of May in Düsseldorf.