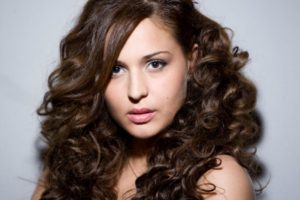 Tonight, Georgia chose the song that will resume their participation in the contest after last year's enforced absence.  Sopho Nizharadze sang all the songs and the song chosen for her to take to Oslo is called Shine. 
The show started at 17.30 CET and it was broadcast by the national television channel of Georgia, GPB, and also via internet by eurovision.tv.
1. Never Give In: Composed by Tina Japaridze, Ben Robbins and Billy Livsey. Tina Japaridze co-wrote the 2009 Icelandic entry Is It True? The first song was performed in a nice style by Sopho, but this song, which has a little ethnicity, didn't get much reaction from the audience.
2. Call Me: Written by Brandon Stone (Besik Shpetishvili). The second song of the night, which is a ballad, was more like some of the other songs which we have seen before at Eurovision Song Contest.
3. Our World: Lyricist and Composer is Mikheil Mdinaradze. Third act of the night raised the tempo. Sopho performed this song well and was dressed in pop-girl clothes and this performance took more applause than the previous two songs.
4. For Eternity: Composed by the well-known team of Carlos Coelho and Andrej Babic. Andrej has so far composed five Eurovision songs for four different countries (Portugal 2008, Croatia 2003, Bosnia & Herzegovina 2005, Slovenia 2007 and 2009) and Carlos Coelho wrote the 2008 Portuguese entry.
5. Sing My Song: Composed by Svika Pick, the man behind Diva, the 1998 Eurovision winner, performed by Dana International; Light a Candle for Sarit Hadad, who represented Israel in Eurovision 2002, and the Ukrainian entry in 2003 Hasta la Vista. The fourth song of the night was more in the style of Celine Dion or Patricia Kaas. I can say that we saw the highest quality song of the night. It would be the winning act if it was just a song contest.
6. Shine: Written by Hanne Sorvaag from Norway, Harry Sommerdahl from Sweden and Chistian Leuzzi. Hanne is also one of the composers behind the 2010 Norwegian entry, My Heart is Yours, as well, and she co-wrote the German entry Disappear from 2008. Like the Norwegian entry this year, Shine is a ballad and has a nice melody.
Sophia changed her dresses before each song. While the broadcaster showed recaps of Sopho's five songs, the phone lines were opened. The votes are compiled on a basis of 50/50 between jury & televoting.The combined results gave the song Shine victory. 
Sopho will perform her song at the Eurovision Song Contest in second semi-final which will be held on 27th May this year. You can also listen to tonight's songs again by clicking here. You can listen to the winning song from the Youtube link below: