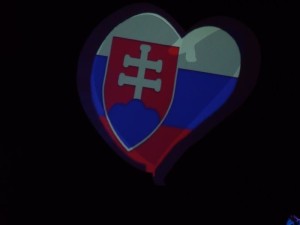 Slovakia announces participants for national final, including some known names
Slovakia's STV took a step nearer Oslo today by announcing the top 60 names to compete for their spot in Oslo next May.
Many of the names are newcomers, but some we have seen before. Most famous is former participant Marcel Palonder, who represented his country, ironically also in Oslo in 1996 with Kým nás máš.
Next are several acts that performed in the final back in March.  Among the soloists are 2009 runner-up Tomáš Beždeda, Martina Schindlerová who finished 5th, Robo Opatovský (6th), and Michal Chrenko (12th).  Other finalists Smola a hrušky (9th) and Robo Šimko & Massriot (13th) also have another go. 
Beaten semi-finalists Miro Jaroš, Alone and Zuzana Haasová a Funny Fellows also have another go. The heats and final will be held during January and February 2010.
The complete list can be found here.  Eurovisionary will hopefully have someone in Bratislava for the final. Slovakia returned to the contest in 2009 after an 11 year gap.
Kamil Mikulčik & Nela Pocisková sang "Let ťmou" in the second semi-final in Moscow, finishing 18th with 8 points.
Links