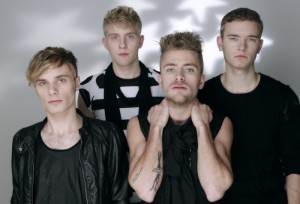 Do you want to take part in A Friend In London's next video and are you free on August the 5th? If you can answer yes to those two questions all you have to do is show up for the video shoot that takes place north of Copenhagen.
The Danish band A Friend In London, that represented their country at this year's Eurovision Song Contest where they ended 5th with New Tomorrow, likes to interact with their fans – and now they are inviting them to take part in their next video. 
On their Facebook page they write instructions on how to find Vedbæk Havn where the video will be shot. You have to show up on the 5th of August at 2pm (14:00) and expect it to last all day and evening.  
A Friend In London has been touring the country recently and also found time for an improvised performance when a Take That concert was cancelled in the last moment. They reacted quickly and decided to perform outside the venue for the many disapointed fans.
Below you can see A Friend In London performing at the 2011 Eurovision Song Contest.