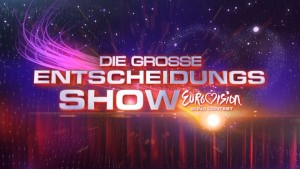 Several previous participants are to be found in the line-up for the Swiss selection that started with the voting for first round being opened yesterday. The battle stands between more than 300 songs internet users together with an expert jury now have to cut down to only seven.
In the Swiss selection everyone has had a chance to participate as long as their song could live up to the basic rules set by the European Broadcasting Union. There have been no restrictions regarding foreigners, which have led to an interesting selection of songs with several internationally well known singers and songwriters – at least to those who follow the Eurovision Song Contest.
Among the many participants we find Mariella Farré who has represented Switzerland twice before. First was in 1983 where she finished 15th with the song Io Così Non Ci Sto. Two years later she was back in a duet with Pino Gasparini. They didn't do much better as they came 12th with Piano Piano. Another former Swiss participant who wants to improve the international position is Piero Esteriore. In 2004 he and his "MusicStars" came absolute last as they failed miserable in reaching the Eurovision final with no points at all in the semi-final. Mariella and Piero might find confidence in the fact that several of the other former participants also come with limited success from the International contest in the baggage. This counts for Miodio who came last in their semi-final when they tried to reach the final for San Marino in 2008 and DQ, who despite being somewhat of a fan favourite, failed to bring Denmark into the final in 2007 with the song Drama Queen. Should they both reach the final in the Swiss competition this year DQ will meet again with the band Todomondo that represented Romania also in 2007 and did a slightly better job as they ended 13th with the song Liubi, Liubi, I Love You.
Another Romanian participant Paula Selling is back – but this time as a songwriter. In Oslo this year her and her music partner Ovi finished 3rd when they were Playing With Fire. She has written a song for the Swiss selection that is being sung by South African singer Nadine.
 
A total of 326 songs had been submitted in accordance to the rules and first round has opened. Here all the songs are online for everyone to cast their vote. A 50/50 split between internet users and an expert jury decides which seven songs continue to the final on the 11th of December where five wildcards decided by radio production teams will be added. The 12 songs will each perform live in the final where it will be up to the Swiss TV viewers to pick the song they want to represent them at the 2011 Eurovision Song Contest in Düsseldorf, Germany in May.