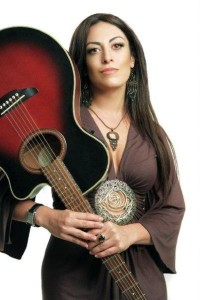 As the national finals get into full swing across Europe, controversy is starting to creep in to the Armenian selections. One of the songs due to compete in the final has been found to be similar to two other songs.
The song by Sonya, Never, is accused of taking some of its melody and the intro from two other songs. Coincidentally, both songs are by former Eurovision participants.
One part of Sonya's song is thought to have been used in the song, Evlenmeliyiz, which was sung by Hadise this summer, and that song was a hit in both Belgium and Turkey, and also in a couple of smaller countries. Hadise also represented Turkey at the Eurovision Song Contest and was placed 4th 2009 with her song Düm Tek Tek.
Another part of controversy in Sonya's song is the alleged similarity between it and the song, Belli mi Olur, which was sung by another Turkish singer İzel. That song was also placed İzel's album, Işıklı Yol that year. Izel represented Turkey at the Eurovision Song Contest in 1991 with her song İki Dakika.
A report of the situation has been sent to Armenian national broadcaster ARMTV and more information will be announced on EuroVisionary after ARMTV's declaration about these allegations. You can also listen and watch both Sonya, Hadise and İzel's song below: