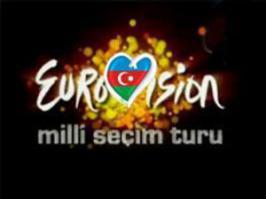 And so the extensive selection process in last year's host country, Azerbaijan comes to a close. Winners from the previous eight heats will race against each other in order to get the ticket to Malmö. Let's take a closer look at the participants who will compete in the final of Milli Seçim Turu 2013.
Vüqar Muradov – Winner of  Heat 1: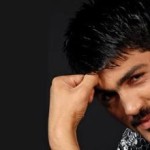 Veteran musician Vüqar Muradov is not a new face on Azeri television. The accomplished  musician has released albums and videoclips in recent years, also taking part in a local idol contest Regio'nun Sesi but as a jury member. Last month he released a new videoclip to one the song in his latest album, Ne edim?.
This year, Vüqar is giving it another try in a new area by participating at the country's selection for 2013 Eurovision Song Contest. Winner of the first heat Vüqar grabbed attention on the day of Azeri musics by singing a song from his album, My Way.
Rəvanə Əliyeva – Winner of Heat 2: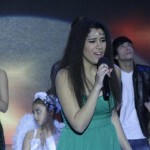 22 years old Rəvanə graduated from art academy in 2008 after studying the forte-piano and she is currently studying at the University of Odlar Yurdu at the Faculty of Linguistics. Meanwhile Rəvanə is having professional training with vocals from Vuslata Hikmat. 
Rəvanə's attraction to music began when she was very young, admitting that she used a skipping rope as her first ever microphone. Later on she decided to join both amateur and proffessional events ranging from the school choir to Rashid Behbudov Theatre. As Rəvanə says, this year's Milli Seçim Turu is the biggest event she has attended, and will therefore give her all on stage.
Fərəh Hadıyeva – Winner of Heat 3: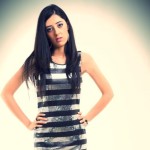 Charming young talent Fərəh Hadıyeva, was born in Moscow in 1989 when it was the capital of U.S.S.R. Her education began in Baku, finishing at the Faculty of Languages at the Western University, so she is therefore able to speak five different languages, enabling her to sing anything from overseas with ease. World pop is her favourite singing genre but she likes to listen all kinds of music.
She admits that by the time she was able to speak, she found herself singing constantly. During her time at university she was singing at spring festivals where she gained a little more passion for music after Fərəh and her group raised quite a bit of interest, also winning one of the spring contests. She also adds that she is a huge fan of Eurovision Song Contest as she's been watching every year since her childhood and representing her motherland is her biggest dream. Who knows, maybe Fərəh's dream will come true this year?
Leyla Əliyeva – Winner of Heat 4: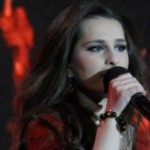 When the list of participating names was presented on İçtimai TV's website at the beginning of heat 4, many has thought that Leyla Əliyeva might have been the same Leyla Əliyeva who presented last year's Eurovision Song Contest. However it was nothing more than a similarity in names.
19 years old Leyla was born in Baku where she finished her academy of vocals. She admits that she would love to represent her country at the contest with the aim of bagging one of the higher placings. Leyla is now known as the Whitney Houston of the Milli Seçim Turu 2013 because of her extremely strong vocals. It won't be suprise at all if she ends up with a good result.
Leyla Qafari – Winner of Heat 5: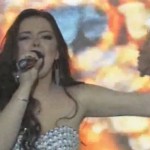 Young talent Leyla Qafari tried participating for the 2012 Eurovision Song Contest though she didn't even come close. She did however release a music video named Baku I Love You with DJ China and Babaeff Dark which was actually dedicated to 2012 Eurovision Song Contest. A single was finally released which included eight different versions of the song. All versions can  be heard by visiting the page at beatport.com.
Leyla admits that her favourite genres are jazz, soul and house music. She is now working under the wings of Babaeff Dark and they're giving it another try this year at Milli Seçim Turu which so far has given her a win in her respective heat.
Fərid Məmmədov – Winner of Heat 6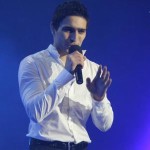 Opportunities can be quite limited in such a small country like Azerbaijan, and so young musician Fərid Məmmədov is another name joining both Milli Seçim Turu and idol contest Böyük Sehne. Unfortunately both performances and song choices were the same at both competitions.
Danny Montell's Love is blind performance at the last day of heat 6 was a milestone in his career, Fərid says. After winning a ticket for the final in Milli Seçim Turu, his coach Dimitri Kountopulos began composing new songs which would raise his performance, both in the selections and Böyük Sehne. 
Nigar Hüseynova – Co-winner of Heat 7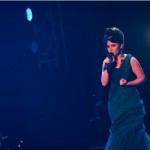 Nigar is one of the finalists who doesn't have much stage experience, focusing instead on her education. She graduated from the academy in classic vocals. Placing second at a kind of idol contest called Böyük Sehne is Nigar's foremost achievement thus far in her career.
Nigar could be considered as one of the luckiest names in the selections, as not one but two qualifiers came from the 7th heat. Her confidence began with being encouraged by her family to start studying music at a very young age, when she was keen on singing the film music from Titanic, My Heart Will Go On. She is currently taking lessons from Xuraman Qasımova. 
Vlada Axundova – Co-winner of Heat 7: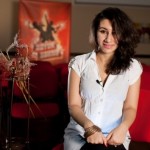 Young musician Vlada shares the same path with Nigar Hüseynova – not only at Milli Seçim Turu – they were both competitors in the same contest, Böyük Sehne where they both succeded to qualify to the final in two areas. Contrary to Nigar, Vlada has more experience on stage, and she says she is having the time of her life when on stage.
Vlada considers herself talented in various areas: she writes lyrics and composes songs. Nowadays she is working on a book. Her next achievement she says, will be to gain exposure at an international forum, so the Eurovision Song Contest could well be the one.

Valeriya Hüseynzadə – Co-winner of 8th heat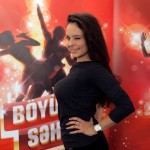 Valeriya Hüseynzadə is another multi-talented person in the final of Milli Seçim Turu 2013. She started singing at the age of 5, holding a hair-brush as a microphone. However Valeria was encouraged to study a different branch at university, at the Faculty of Law. As this wasn't really her choice, she started to work at the sales department of a hotel in Baku. Valeriya decided to make her childhood dreams come true after all.
The 23 year old singer admits that she has always been attracted to the stage by following in Lara Fabian and Whitney Houston's footsteps. Meanwhile, Valeria's most successful performance was on the day of World Music when she sang Fabian's Je T'aime, according to Milli Seçim Turu fans.
Aysel Babayeva – Co-winner of Heat 8: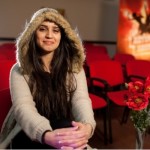 Aysel was interested in music at a very young age. After a 7-year break from the scene,  she has decided to make her stage comeback. Milli Seçim Turu was not only the event she tried her hand at,  as Aysel also participated at the idol contest, Böyük Sehne. She was however really fortunate with her comeback as the jury decided to send two names to the final in Milli Seçim Turu in 8th heat, as had been the case in the previous heat.
Aysel says she wants to change her life and just could not miss such a chance at fame and stardom. She therefore decided to participate in the national selections of Milli Seçim Turu. Her dreams of fame would certainly be given a boos if she were to win the ticket for Malmö!
The Show
The final of Milli Seçim Turu 2013 will be held on March, 14th – taking place at Haydar Aliyev Palace in Baku, with the presentaters Leyla Əliyeva and Tural Əsədov. The show will be broadcasted by İçtimai TV and TRT Müzik via internet and satellite at 18.00 CET (21.00 local time). Please note that there will also be a stream available on eurovision.tv's web player.
The contestants will sing various genres of music where they will be trying to curry favour with the jury.
Azerbaijan at the Eurovision Song Contest
The small, eastermost country in Europe that is Azerbaijan has a relatively short history at the contest, joining the Eurovision Song Contest in 2008 for the first time. Last year Baku was host to the contest as Ell & Nikki had brought Azerbaijan their very first victory the previous year. Since their debut, they have managed to advance to the final every single year so far, finishing inside the top ten on each occasion.
Below you can check out our 3D video of last year's Azeri representative Sabina Babayeva's When the Music Dies. If you do not have a pair of glasses you can turn off 3D option or you can order new glasses for yourself by visiting our 3D page.
You might also want to read: