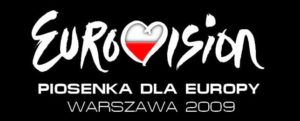 Today the Polish broadcaster TVP released the songs that are competing in the Polish national final Festiwale I Koncerty. 12 songs are competing in order to represent Poland at the 2009 Eurovision Song Contest. Ten of them are now available to listen to online.   
The ten songs have been published offically at the festival's website and are available to listen to via the links below. The two remaining songs haven't yet been officially released. It is Kasia Skrzynecka singing Amazing and Mikromusic performing Kardamon I Pieprz.  
Marco Bocchino and Ola Szwed – All My Life
Ira – Dobry Czas
Dali – Everyday
Lidia Kopania – I Don't Wanna Leave
Renton – I'm Not Sure
Stachursky – I Nie Mow Nic
Det Betales – Jacqueline
Artur Chamski – Kilka Slow
Man Meadow – Love Is Gonna Get You
Tigrita Project – Mon Chocolat 
Among the participants are several foreign names. Man Meadow is Swedish and came third in the Polish final last year, Det Betales Norwegians and Dali is from Belarus.  
The final night will be held on 14th of February in TVP studios in Warsaw and one of the 12 acts will be participating under the Polish flag at the Eurovision Song Contest 2009.