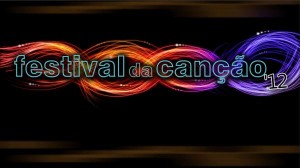 This year's festival will be a tribute to the Portuguese most traditional music genre, fado, which a few months ago was added to UNESCO's list of World's Intangible Cultural Heritage. Without having heard the candidate songs, we know that the 12 competing acts will have at least this common feature.
Festival da Canção 2012 will be held on the evening of the 10th of March and the winner will represent Portugal at the second semifinal of the 2012 Eurovision Song Contest in Baku. The final decision will be taken by televote and jury vote with a 50% stake each. Let's meet the finalists (in running order):
1. Ricardo Soler – Gratia Plena written by Nuno Feist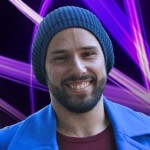 Music was always the most important thing for his life. He achieved public recognition through the RTP's music program Operação Triunfo where he was an undefeated finalist whose performances were always highly praised by the jurors. He participated in Festival da Cançao in 2008 and he has worked at musical theatres in like West Side Story. Meanwhile, he continues touring the country with numerous concerts always managing to captivate the audience. He is currently promoting his latest acoustic project where he sings some of the best Portuguese pop songs.
2. Pedro Macedo – Outono Em Forma De Gente written by Pedro Marques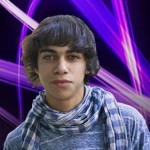 He is a Music student and a newcomer to television programs. He is only 18 years old and he likes to sing opera and rock. He has participated in many musical events highlighting Festival da Cançao from Pedrógão Grande in 2009, which he won.
3. Tó Martins – Amanhã Começa O Meu Futuro written by Tozé Brito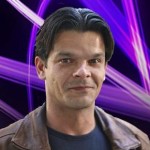 António Martins da Silva has been working in the music business for many years singing in bars. In 1997 he was among the finalists of the popular tv show Chuva de Estrelas with an imitation of Jorge Palma and in 2011 he released his first album as the lead singer of the band Primeiro Instinto. More recently, he has participated in the RTP's music program A Voz De Portugal.
4. Gerson Santos – Redescobrir Portugal written by To Zé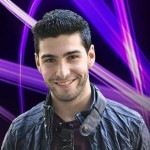 He began singing for friends and family when he was a little boy and he became known after a short participation in the talent show Ídolos in 2010. He has a hoarse voice and he composes his own songs. He studies Languages and Humanities and the musical influence comes from Elvis Presley, Andrea Bocelli and Michael Bublé.
5. Joana Leite – O Amor É Maior Que A Vida written by Tiago Dias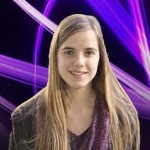 When she was 5 years old she joined the music school in Esmoriz to study singing and piano. She started singing in the choir of the church and she is now a member of a female tuna. More recently, she became known because she participated in the RTP's music program A Voz De Portugal. She is a Sports Science student and in the future she would like to combine a work related to extreme sports and a musical career. Three years ago she found a new passion: Rubik's Cube! And now she is able to solve the puzzle in 25 seconds.
6. Pamela Salvado – Fica A Saudade written by Miguel Gameiro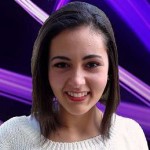 She debuts as a performer at Festival da Cançao. This young singer has participated in several regional competitions and tv shows but she has never reached the final stages. She is also part of the band called CRB (Croissant Rock Band) which defines her multi-faceted musical style. In addition to her vocal talent, she has also worked in the field of fashion being one of the ten Portuguese candidates to represent Portugal in the Miss Europe 2011 contest where she was awarded as Miss Congeniality.
7. Cúmplice's – Será O Que Será written by J. J. Galvão and Rui Filipe Reis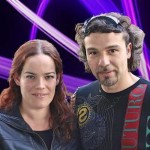 The duo, composed by Susana Gonçalves and Pedro Portas has a long history which began in 1991 when they realized that their musical taste was quite similar and their love for the music had the same intensity. They formed the band in 1998 and they started their career singing in bars. In 2000 they participated in Festival da Cançao and in 2004 they finally released their album and two of their songs are part of the soundtracks of most viewed Portuguese soap operas.
8. Arménio Pimenta – Um Poema Na Bagagem written by Ménito Ramos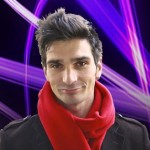 He is a music lover since ever and when he was only four years old he performed for the first time on a real stage. Since then he has an undying love for music that resonates through every note he sings. He was a lead singer in several bands and he has also participated in the tv show A Voz De Portugal. He was part of the cast in several musicals like Jesus Christ Superstar in the role of Apostle James or Wizard of Oz in the role of Tin Man. Nowadays he is working on several music projects, but his biggest goal is to release his own album with an original pop-rock style.
9. Carlos Costa – Queres Que Eu Dance written by João Só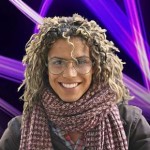 He is a singer, dancer, model and actor who was born in Madeira island. He became famous in 2009 when he was among the three finalists of Ídolos. During his musical career he has won several awards in vocal competitions. He has worked in voiceovers for cartoons and he has joined the casts of the Portuguese versions of the musicals High School Musical and The Jungle Book.
10. Vânia Osório – O Mundo Passa written by Armando Teixeira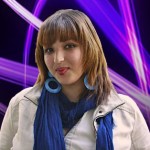 She has also participated in the RTP's talent show called A Voz De Portugal where she got to be among the favourites. She has been singing since she was a child and when she was 14 she created the band Vânia and Nuno. Later, she met the guitarist Phil Mendrix and they sang for a long time in Cape Verde's hotels. Nowadays she is the lead singer of the reggae band named Richie Campbell.
11. Rui Andrade – Amor A Preto E Branco written by Miguel Majer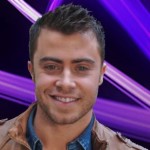 He is not a newcomer at Festival da Cançao. Last year he took part of the contest with the song Em Nome Do Amor and he achieved a third place. He started his musical studies at age 8 and he has participated in several song festivals throughout the country winning a lot of them. He has worked extensively as a singer and dancer in musical theatre and he is well known for playing the role of João Pedro in a Portuguese soap opera called Morangos Com Açucar.
12. Filipa Sousa – Vida Minha written by Andrej Babic and Carlos Coelho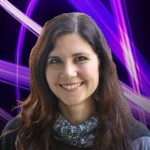 She became known after her participation in a talent show in 2007 and that was when her musical career started. From age 12, she began participating in festivals and karaoke contests. She has won several competitions of fado and she participated at the Iberian Festival of Young Song in S. Romão – Seia for 3 years in a row. In 2003, she became part of the group Al-Mouraria and with them she performed in several Portuguese cities and television programs. Currently she works singing all kind of musical styles, from rock to fado, accompanied by live musicians.