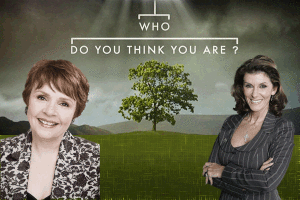 A new RTE series, based on the BBC model, will see, not one, but two Eurovision winners tracing their family tree.  Dana Rosmary Scallon (1970) and Linda Martin (1992) will try to fill the gaps in their heritage over hour long episodes.
RTE's version of the popular BBC series, 'Who do you think you are', kicked off tonight on RTE 1 with one of Ireland's favourite TV journalists, Charlie Bird followed his roots to Co. Cork and further back.
In two weeks time Dana will be the one undertaking the mammoth task of building her family tree.  The journey will take her as far afield as the old Wild West of America and some places closer to home.  She will also learn how her family dealt with a major tragedy in Ireland's history, the Famine.
The last installment of the six part series will detail Linda Martin's effort to find out more about her ancestry.  Her trip down memory lane will take her first to Dublin, then Edinburgh and finally to Milan where her sneaking suspicions of having Italian blood are confirmed.
'Who do you think you are' airs on RTE 1 at 9.30pm on Mondays for the next five weeks.