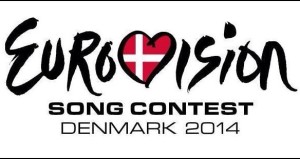 The 2014 Eurovision Song Contest kicks off on the 28th of April where the first 10 countries will rehearse their act on the stage in Copenhagen for the first time. A rehearsal free day has been put into the schedule as there will be other things planned for the participants that day.
The first round of rehearsals, which starts on the 28th of April, will be closed for the press, who will instead be able to follow them from screens in the press centre. That is to be considered an improvement from last year where the work had to be done from the significantly smaller Euroclub.
When the secound round of rehearsals kicks in the press will be able to attend them in the actual arena getting a better overview of how each act comes across in B & W hallerne.
The first round last three days this year. A one day off from rehearsals has been put into the schedule this year, on the 1st of May where other things are planned for the participants. The second round of rehearsals starts on the 2nd of May.
The full schedule can be downloaded on Eurovision.tv and from the 28th of April EuroVisionary's team will be in place in Copenhagen ready to cover on the spot. As in the previous two years EuroVisionary will be recording some of of videos in true 3D.
You might also like to read:
Learn Danish For Eurovision – Episode 2: Greetings
Learn Danish for Eurovision – Episode 1: Numbers
Euro Fan Café ready to treat fans with packed Eurovision entertainment