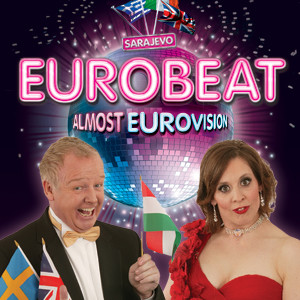 The Eurovision themed Musical, Eurobeat- Almost Eurovision, which is currently on an extremely successful UK-wide tour has announced that it will not only have a run in London's West End but that it will also bring the show to Korea.
While Korea is not a member of the EBU and can therefore not participate in the contest the Koreans do love Karaoke and according to Johnny Logan the contest is now just one big Karaoke competition so where better to go than Korea?  The Australian branch of the show will conduct the Korean tour and they will visit both Seoul and Daegu.
The West End stop is scheduled to start in September at the Novello theatre.  It is expected that even more dates will be added in the coming months.