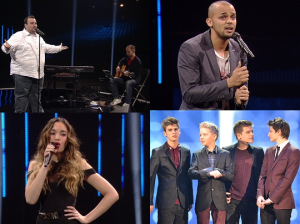 Sunday sees the third and last semi final in Belgium prior to the grand final on the 16th of March. With only two spaces in Antwerp left, things are starting to get pretty hot for the last four participants. It's time to take a closer look at them.
The last semi final line up in Belgium features three solo singers and a boyband. All of the participants are relatively young, some much younger than others. Will being the only femme fatale in the heat have an advantage for Tisha Cyrus or will the four young gentlemen in Bandits win over viewers with their youthful charm? They're up against some stiff competition from Alex Hirsoux who has performed in musicals as well as many singing competitions. And let's not forget Nelson, who has enjoyed a number of hit singles in Flanders – will that tip the balance in his favour? Let's get to know the final four Eurosong participants a little better.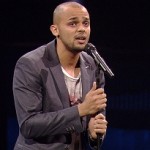 01. Songtitle: Wild Side
Artist: Nelson

Nelson Moraïs was born in Hemiksem on the 14th of July 1983, into a musical family. His sister sings and his father also sings and plays the piano. His sister, Elsie Moraïs participated in Eurosong 2004 with Nelson on stage as backing singer. Four years later, he made his way to the Belgian final himself, with the self composed entry When I can't find love so he's no stranger to the contest. He has enjoyed  a few hits in his native Flanders too, flying high with the singles Love me, She's gone and Let me be myself. Besides his musical talents, Nelson is something of a polyglot. In addition to his native Dutch, he also masters French, English, German, Spanish and Portuguese! He's also an accomplished actor, having appeared in the series 16+.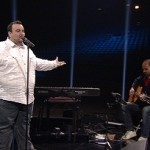 02. Songtitle: Mother
Artist: Axel Hirsoux

Axel Hirsoux is the only Walloon (French speaking Belgium) competitor in this year's Eurosong. He was born in 1982 and lives in the village of La Hestre. He is one of the new faces in this edition of Eurosong, and language proves to be no boundary for him. Axel has previously tried his luck in the competitions Concours International de la Chanson and Star Academy. He also auditioned for The Voice Belgique last year, but only made it as far as the second heat. Besides participating in singing contests, Axel has gained invaluable experience performing roles in a number of musicals such as htat of Quasimodo in Notre Dame de Paris.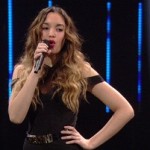 03. Songtitle: Kitty Cat
Artist: Tisha Cyrus

Young Tisha Cyrus is only 18 years old and hails from Herentals. Looks can be deceiving; despite her vampish image, she is just like any other teenage girl and Cyrus is in fact her real surname; she is by no means a pale imitation of Miley Cyrus! She studied art and drama at school. Tisha is extremely active on Facebook and other social media and its thanks to her clips on youtube that her singing talents were discovered. She is currently signed to the Mostiko record label, the same as a number of other acts in this year's Eurosong. She really hopes that 2014 will be the year to bring her her major breakthrough.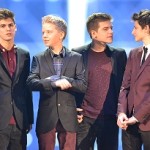 04. Songtitle: One
Artist: Bandits

Bandits consists of four members: Jasper Publie (born in Sint-Katelijne-Waver in 1996), Toon Smet (born in Kapelle-op-den-Bos in 1997), Thim Thielemans (bon in Kontich in 1998) and Thomas van Achteren (born in Sint-Katelijne-Waver in 1995). The quartet are by far the youngest participants in this year's Eurosong. Depsite their lack of years, they more than make up for it in terms of experience. They have all participated in various formations in Junior Eurosong previously, they've recorded a CD and have released a host of singles and have managed to build themselves something of a reputation as live performers.
You might also like to read: