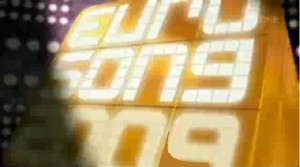 It's been a whirlwind ride for the teams behind the six Irish finalists that were revealed yesterday. They will battle it out for the coveted spot in Moscow, in May, and for several of them, it's far from their first attempt.
The six finalists announced today are:
1. M.N.A., Flying (composed by Ronan McCormack)
2. Laura-Jayne Hunter, Out of control (composed by Derry O'Donovan)
3. Lee Bradshaw, So what (composed by Billy Larkin and Kevin Breathnach)
4. Johnny Brady. Amazing (composed by Tony Adams Rosa)
5. Kristina Zaharova, I wish I could pretend (composed by Lauris Reinkiks)
6. Sinead Mulvery & Black Daisy, Et cetera (composed by Niall Mooney, Jonas Gladnikoff, Daniele Moretti and Christina Schilling)
Song 1
MNA are a trio of Irish girls. Jenny Bowden and Shauna Buckingham both hail from Dublin with Shauna Kavanagh coming from Derry, in Northern Ireland.
Shauna Buckingham (16) might be remembered for reaching the boot camp phase of the British TV talent show, X-Factor, in 2008.
Jenny Bowden (22) has some TV experience and was a backing dancer for two years on the ex-Irish selection programme for Eurovision, You're a star.
Shauna Kavanagh (20) has mainly had experience as a dancer. She finished second at the World Championships of Irish dancing, collecting many other trophies along the way.
The composer of Flying, Ronan McCormack, previously competed in the Irish national final in 1988, with the Irish language entry Tar liom anois. He has another more prominent link to Eurovision though, he danced with Riverdance at the contest in 1994.
The song is described as "an up-beat pop song with a rock edge. An anthem of independence, it has nothing to do with air travel".
Song 2
Laura-Jayne is another northern lass, originally from Coleraine. She is currently a member of two bands, Vibetown and Dollypop.
Laura Jayne says, "I would be very excited and proud to represent Ireland at the 2009 Eurovision song contest, particularly with the song Out of Control that I firmly believe can win the competition outright".
The composer, Derry O'Donovan, who now works as a teacher in Germany, has taken note of what's been successful at the contest recently. He says "having observed the top five acts in the contest over the last a number of years, I decided to compose a song that had many of the features of these successful tracks. The song Out of control, has a very distinct ethnic, tribal flair, with a fusion of haunting Celtic and eastern influence. This is all combined with an extremely catchy, modern dance/pop beat and a simple melody that gets into your head and sticks. All the features I believe are the hallmarks of a successful Eurovision song!"
Song 3
In an Irish context, the most well-known performer will be Lee Bradshaw. He has featured in four series of the popular Irish TV show, The restaurant. Apart from his work with the show he runs three restaurants in Dublin and Kerry. Lee also has some singing experience, singing with the boyband Men2B who won a record contract with President records in London.
The composers behind the song, Billy Larkin and Kevin Breathnach, have been to Eurosong before. In 2001, their song 'Every kiss is a lie' finished second to Gary Shaughnessy with'Without your love'.
The song is said to be "inspired by a relationship break-up of a mutual friend". Kevin says "The song was composed specifically for Eurosong. We spent a long time looking for the right singer and were delighted when Lee Bradshaw tried the song and was perfect for it".
Song 4
Another northern singer will perform Amazing, Belfast-born Johnny Brady is a professional singer who has been on the touring circuit for years. He now lives in Antrim, in Northern Ireland. In 2007 Johnny performed in the Irish Rock Legends tour.
Tony Adams Rosa is yet another name whose competed in the Irish national final before. In 1992 his song lost out to Why me, which of course won the competition in Malmo that year.
Song 5
This one needs little introduction. I wish I could pretend was chosen for the Latvian final this year. This may seem like Déjà vu for many, and it is. In 2008 Maja Slatinsek was chosen for the Slovene national final and withdrew her entry when she was chosen for Eurosong 2008 in Ireland.
Kristina Zaharova (19) competed in the 2008 Latvian national final. She has won many talent shows and song contests.
Kristina says, "When Lauris called me to say that I was going be singing in Ireland, I couldn't believe it! This is a great opportunity for me and I will put my all into my performance. I really like "I wish I could Pretend" because it is a very romantic, dramatic and true song."
The composer of this entry will be the most recognizable name to Eurovision fans. Lauris Reiniks has been involved in the Eurovision Song Contest for some years now. In 2001 he called the Latvian televote results, in 2003 he sang for Latvia as part of FLY and he has also duetted with 2002 Eurovision winner Marija Naumova and 1996-97 Estnian Eurovision entrant, Maarja-Liis Ilus.
He says that "as a writer I am very excited and honoured to be a part of the Irish Eurosong Final this year. Ireland has always been famous for ballads and I love composing ballads. I hope people will like our song and understand its message."
The other man behind the song is Gordon Pogoda. Gordon's work has already been heard on the Eurovision stage. Have some fun, which he co-wrote, represented The Czech Republic last year. He has had major success in composing songs for films in America. His work has featured in movies like Little miss sunshine and TV shows such as Hannah Montana, Sex and the City, CSI Miami, ER, Will and Grace, and King of the Hill.
Song 6
Sinead Mulvey has already tried to represent Ireland at the Eurovision Song Contest. In the 2005/2006 series of You're a star she reached the Top 7 before being eliminated by the televote.
Sinead is currently a flight attendant with Aer Lingus. After being approached by several writers to enter Eurosong 2009, she decided to team up with long standing writing partners Niall Mooney and Jonas Gladnikoff.
Jonas and Niall have clocked up a staggering 7 National Finals entries in the last 5 years. Niall and Brendan McCarthy came third in You're a Star in 2004 with their song Summer rain, sung by Jean Elliott.
Two of the writing team behind Et cetera are fresh from a second place finish at Dansk Melodi Grand Prix, the Danish Eurovision selection show.
Jonas says, "Sinead's song is loud, it's fast, it's really catchy and it could really rock Russia!"
Eurosong 2009 will take place next Friday as part of the long-running chat show, The Late Late Show. Pat Kenny, 1989 Eurovision host, will oversee proceedings and a 50-50 split between regional jury and televote will decide the winning entry.
EuroVisionary.com will be live at the show to bring you the latest coverage.