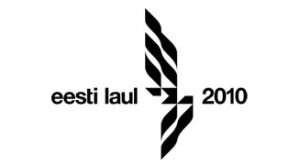 ERR, the national broadcaster in Estonia, has announced details of the selection of the 2010 song for Oslo.
After the success of the new Eesti Laul competition last year, which saw Estonia qualify for the Eurovision Song Contest final for the first time, the same format will remain for the 2010 selection process.
Entries can be submitted until 7th January; ten songs will be selected by a jury, the lucky ten will then compete in the Eesti Laul final on 6th March. The winning song will be chosen from a jury vote combined with a public televote.
Links