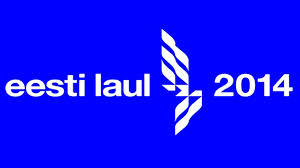 A record breaking of 188 songs were submitted to ERR. Out of those, twenty were picked by a professional jury to go forward to the two semi-finals of Eesti Laul. Among them there are many well-known faces who have already taken part at the Estonian selection and former Eurovision representatives.
The Estonian broadcaster ERR has revealed the names of the twenty acts that will take part in the national selection Eesti Laul for the 2014 Eurovision Song Contest.
The jury who picked the twenty semi-finalists was comprised of Maarja-Liis Ilus (Estonian representative at the Eurovision Song Contest in 1996 and 1997), Janek Murd (musician), Erik Morna (Radio 2's Head of Music), Siim Nestor (music critic), Kaupo Karelson (producer), Valner Valme (music critic), Tauno Aints (composer), Ingrid Kohtla (music editor), Owe Petersell (Editor in Chief of Radio Elmar), Toomas Punas (Programme Director of Radio Sky+) and Kostja Tsõbulevski (musician).
Among the participants, we see many familiar names such as Lauri Pihlap, one of the members of 2XL, who will compete this year to revive the victory achieved in Copenhagen in 2001.
Lenna was one of the members of Vanilla Ninja who sang Cool Vibes for Switzerland in 2005 and Sandra Nurmsalu represented Estonia at the 2009 Eurovision Song Contest as the lead singer and violinist of the band Urban Symphony with Rändajad written by Sven Lõhmus who is also the author of Sandra's song for Eesti Laul 2014. He has also composed the Estonian entries for 2005 and 2011.
Sofia Rubina, August Hunt, Norman Salumäe, Tanja Mihhailova, Traffic, Liisi Koikson, Kõrsikud and Kadri Kippel have taken part previously in the Estonian national selection.
Below you can see the full list with the names of the twenty artists and the titles of their songs and its authors.
• Tanja – Amazing – Timo Vendt and Tatjana Mihhailova
• Sofia Rubina – City Lights – Priit Juurmann and Sofia Rubina
• Maltised – Elu – Jakko Maltis
• MiaMee – Fearful Heart – Liina Saar and Liisi Koikson
• The Titles – Flame – Rasmus Lill and Markus Rafael Nylund
• Sandra Nurmsalu – Kui Tuuled Pöörduvad – Sven Lõhmus
• August Hunt – Kus On EXIT? – August Hunt
• Norman Salumäe – Search – Norman Salumäe
• Traffic – Für Elise – Stig Rästa and Silver Laas
• Brigita Murutar – Laule Täis Taevakaar – Rainer Michelson and Feliks Kütt
• Lauri Pihlap – Lootus – Lauri Pihlap
• VÖÖRAD – Maailm On Hull – Priit Uustulnd and Meiko Umal
• Super Hot Cosmos Blues Band – Maybe-Maybe – Mati Sütt and Janno Reim
• Nion – Muud Pole Vaja – Karl Kanter, Keit Triisa and Marilyn Jurman
• Wilhelm – Resignal – Lauri Kadalipp
• Nimmerschmidt – Sandra – Fredy Schmidt, Andero Nimmer and Merilyn Merisalu
• Maiken – Siin Või Sealpool Maad – Kadri Koppel
• State of Zoe – Solina – Anneliis Kits and Sander Mölder
• Kõrsikud – Tule Ja Jää – Kõrsikud
• Lenna – Supernoova – Mihkel Raud
The first semi-final will take place on the 14th of February and a week later will be held the second semi-final on the 21st of February. The super final, where the winner will be picked, will be celebrated on the 1st of March.
Some of the songs are already available for listening. You can find them in the videos below.