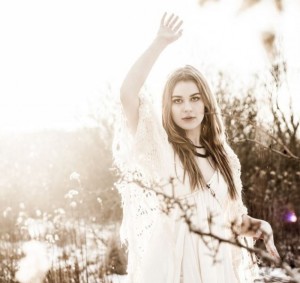 The bookmakers have Denmark as their top favourite to win the Eurovision Song Contest next month in Malmö – and so far the fans are pretty much in agreement with this. After the points from five of the fan clubs Emmelie de Forest has a clear first position as the fan favourite of the year.
Many Eurovision fans are organised in the so-called OGAE clubs, which most participating countries have their own department of. OGAE is short for Organisation Générale des Amateurs de l'Eurovision and was founded in 1984 in Finland.
Aside from practical things like helping its members with tickets for national finals and the Eurovision Song Contest itself, it is most of all a meeting place for fans. Various events are organised within OGAE – one of these being the annual voting leading up to the contest. So let's take a look at what the organised fans thinks of the songs from this year:
Five fan clubs have so far been voting: OGAE Ireland, OGAE Bulgaria, OGAE Slovenia, OGAE Armenia and OGAE Rest of the World, which covers the non participating countries. Armenia and Bulgaria have both awarded Denmark with 12 points, while Ireland and Slovenia gave Emmelie de Forest 10 points. From OGAE Rest of the World she received six points only, but still enough to secure her a first position so far with a total of 50 points. On a second place follow San Marino with 30 points while Italy and Germany currently have a tied third place with 26 points.
The full scoreboard can be seen in OGAE International's Google Docs spreadsheet where it is frequently being updated as new points come in. 
The annual pre voting have been going on since 2007. It is not always the fan favourite that ends up winning, but out of the previous six years they have been spot on three times:
OGAE winners:
| | | | | |
| --- | --- | --- | --- | --- |
| Year:  | Country:  | Artists:  | Songtitle:  | Actual Eurovision placement:  |
| 2007  | Serbia  | Marija Serifovic  | Molitva  | 1st place in the final |
| 2008  | Sweden  | Charlotte Perrelli  | Hero  | 18th place in the final |
| 2009  | Norway  | Alexander Rybak  | Fairytale  | 1st place in the final  |
| 2010 | Denmark  | Chaneée & N'evergreen  | In A Moment Like This  | 4th place in the final  |
| 2011  | Hungary  | Kati Wolf  | What About My dreams  | 22nd place in the final  |
| 2012  | Sweden  | Loreen | Euphoria | 1st place in the final  |
Emmelie de Forest will participate for Denmark in the first semi-final on Tuesday the 14th of May with the song Only Teardrops. From starting position 5 she will try to bring her country into the final – and if she manage that – then to live up to being one of the favourites to win the entire contest. 
You might also want to read: