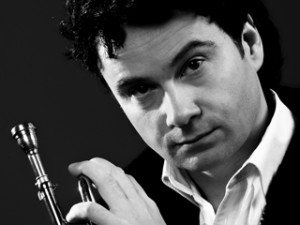 Latvian broadcaster LTV is now set for the its national selections named Eirodziesma. The first five acts in the final of Eirodziesma will be known after the first semi-final, which will be held on Saturday evening, January 7th. Member of Bonaparti.lv Andris Ābelīte who represented Latvia in 2007, makes a return as a solo performer this time.
The show will start at 21.20 CET and will be broadcast online and via satellite by the first channel of the Latvian broadcaster, LTV1. Ten acts in total will fight the battle to get to the grand final, only five will go through. The line-up for the first semifinal will be shaped as: 
Atis Ievins – Dancer (Music & lyrics: Arturs Mangulis)
Nikolajs Puzikovs – Mīlestības Nevar Būt Par Daudz (Music: Arturs Palkevics/ Lyrics: Guntars Racs)
Maia – No Limits to Dream (Music: Edgars Belickis, Edgars Jass, Raitis Auksmuksts/ Lyrics – Maia)
Samanta Tina & Davids Kalandija – I Want You Back (Music: Martins Grunte/Lyrics: Oskars Maizitis)
Angelina & Alisa May – Rollin' up (Music: Jevgenijs Ustinskovs/Lyrics: Alisa May)
Laura Bicane & Romans Sladzis – Freakin' Out (Music & lyrics: Laura Bicane)
Paula Dukurs – Celebration (Music: Edijs Dukurs/ Lyrics: Miks Dukurs)
Andris Ābelīte – We Can Change the World (Music & lyrics: Andris Ābelīte)
Ruta Duduma – My World (Music & lyrics: Ruta Duduma)
Group 'PeR' – Disco Superfly (Music: Ralfs Eilands, Edmunds Rasmanis/Lyrics: Ralfs Eilands)
The results will be shaped after the overal scores of televoting and jury with ten members. This year a different system in jury choices will be used for the first time in the history of Eirodziesma. Different names will be appeared for each show, which means that in the first semifinal, second semifinal and final, we will be able to meet a total of thirty proffessional names in jury seats.
Project producer Aigars Dinsberga told the media that they will try to avoid wrong decisions of the jury, stopping any positive or negative influences of the jury on representative names. Mr. Dinsberga continued  "The jury have been designed in accordance with the principles – currently used in international practice – in both by gender and age preferences and professional orientation: Four members of the jury will be associated with music everyday. Rest of the jury will be from the other culture professionals, as well as those involving music and the cultural sector is a fundamental, because their vision and criteria will be completely different but, no less important."
Latvia last qualified for the grand final of the Eurovision Song Contest in 2008, where Pirates of the Sea came 12th with Wolves Of The Sea.
Below you can watch Andris Ābelīte who, as a part of Bonaparte.lv Latvia in the 2007 Eurovision Song Contest with Questa Notte, reaching a 16th place in the final.