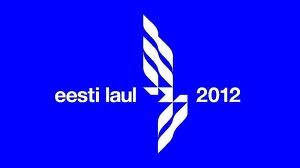 Estonia's field of 20 songs has been cut down to ten over the course of two semi-finals.  Let's meet the lucky finalists vying for the chance to represent their country…
Song 1 –
Loss Paranoias
–
Valedetektor
(Lie detector)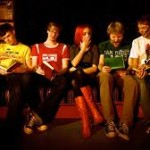 Loss Paranoias are Helena, Madis, Vilho, Priit amd Ants. The formed in September 2011, and have had some underground success so far. Their first single was released in December and was entitled What and how.
The song is written by the band.
Song 2 – Teele Viira – City Nights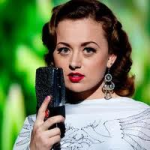 Teele Viira was born in 1988 and came to prominence inn Estonia in the talent show Eesti otsib suuperstaari in 2011. She finished fourth to eventual winner Liis Lemsalu. During the competition she sang covers by Ivo Linna (Estonia 1996), Soft Cell and Guns' n' Roses. Since 2007, like some other Eesti Laul semi-finalists, she has studied at the George Ots music school studying jazz. While there, she's also become an accomplished footballer, also playing for Kuuresaare FC. In other fields, Teele has also participated in a local production of High School Musical playing Taylor McKessie.
The song is written by Priit Uustulnd and Teele Viira.
Song 3 – Liis Lemsalu – Make up my mind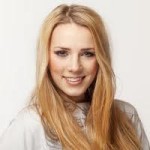 Like Ott Lepland, Liis has also won a series of the Estonian talent show Eesti otsib superstaari, her victory being in 2011. Her path on this show included covers of songs by Whitney Houston, Nat 'King' Cole, and Estonian parformers Eda-Ines
Etti (Eurovision 2000), Maarja-Liis Ilus (Eurovision 1996, 1997) and Siiri Sisask. Liis is still only 19 and is currently studying at the Tallinn Nõmme Gymnasium school. Her father Marek is a former Estonian footbaler of the year.
The song is written by Liis along with Rene Puura.
Song 4 – August Hunt – Tantsulõvi (Dance lion)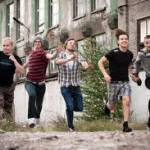 August Hunt is a five-piece band fronted by Norman Salumäe. They were formed in 2010 and their aim is to promote Estonian language music. They specialise in rock, but their music also has elements of funk, garage and acoustic. Their début album Meie aeg on käes… has recently been released.
The song is written by August Hunt and Keiti Kender.

Song 5 – Lenna – Mina jään (I'll Stay)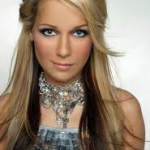 Lenna Kuurmaa was born in 1985 and between 1990 and 2002 was a member of ETV's Laastekraani Muusikastuudio, performing at festivals in Italy, the UK, Russia and the USA. She also learnt the violin. In 2002 she participated in the talent show Fizz Superstar, making it to the quarter-finals. In 2003, Lenna was a member of Vanilla
Ninja and participated in Eurolaul with the song Club Kung Fu. While winning the public vote, they finished last in the contest. However, in 2005 we saw Vanilla Ninja representing Switzerland with the song Cool vibes. They finished eighth. Two years later, Vanilla Ninja were back in Eurolaul 2007 with the song Birds of peace. Despite a lot of support, they finished fourth to Gerli Padar. Lenna made her first solo appearance in Eesti Laul in 2010 with the song Rapunzel. It finished second to Malcolm Lincoln.
The song is written by Mihkel Raud and Lenna Kuurmaa.
Song 6 – POP Maniacs – I don't know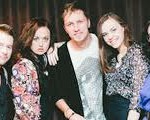 The POP Maniacs are a four-piece group made up of lead performer Rolf Roosalu, along with Teele Viira, Rosanna and
Samy.  Rolf has also been known as Rolf Junior, and has participated in Eurolaul/Eesti Laul each year since 2008.  His best result came in 2010 when he came third in Eesti Laul with Violina and the song Maagiline päev.  But he has also written with former winning songwriter Maian-Anna Kärmas.  Teele Viira is the other remaining founder member of the band, and also has a song on the show.
The song is written by Rolf Roosalu.
Song 7 – traFFic – NASA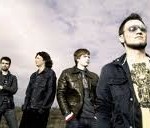 Band traFFic was formed in 2006 and consists of Silver Laas and Stig Rästa. Their first single, Kallis, ära küsi, was a popular hit on radio and mae the top 10 of Raadio 2 aastahitil. This was followed up by Vastassuunas. in 2007, Reigo Ahven and Ivo Priillin joined the band and released theit next single Vihm. Another hit, Meie laul, a collaberation with Maarja-Liis Ilus (Estonia 1996, 1997) became a big hit on Raadio Uuno, reaching No.7. Their eponymous début album Traffic followed and topped the charts.
In 2008 Traffic participated in the Estonian national final, performing a song written my Imre Sooäär and Riina Kindlam, duetting with Luisa Värk. The song It's never too late finished eighth. Later in 2008, Traffic released their next single, Sõnad. They also release a second album, imaginatively called '2'. They came back to the newly renamed Eesti Laul 2009 with another song See päev. It came second to Urban Symphony and Rändajad.
The song NASA is written by Ago Teppand and Jaan Pehk.
Song 8 – Tenfold Rabbit – Oblivion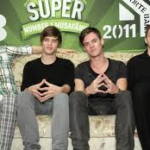 The band has only been formed for six months. They were formed in the university town of Tartu and have an average of 20. However, they are musicians of mny years standing; on drums and guitar. They are Andres Kõpper, Rain Parve, Meelik Samel and Martin Petermann. Andres is also a film director and his first film Vasaku jala reede, a black cooledy thriller, has
been the subject of critical acclaim.  
The song is written by the band.
Song 9 – Birgit Õigemeel & Violina – You're Not Alone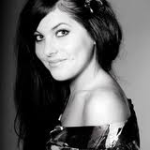 Birgit was born in 1988 in Kohila in central Estonia. She first came to major prominence when she won the first series of the talen competition Eesti otsib superstaariin 2007. During the competition, she performed covers of songs by Gloria Gaynor, Ines (Estonia 2000), Pink and Evanescence. In 2008 she released her first eponymously named album. Four singles were released from it, including 365 days, which was also entered into Eurolaul 2008. Written by the veteran team of Pearu Paulus, Ilmar Laisaar, Alar Kotkas and Jana Hallas. She finished third to Leto svet by Kreisiraadio. In November 2008 she released her second, a Christmas album, entitled Ilus aeg. This album included a cover of the Wham! hit Last
Christmas. The hits have continued, with four singles being released from her third album Teinereisel pool. This has cemented her place firmly in the Estonian music scene.
Violina is a musical ensemble that formed in 2008. It is made up of Daana Ots, Johanna Marie Ainomäe and Käll Haarde. In
2009 they performed for members of the Spanish royal family when they visited Estonia. In 2010 they participated in Eesti Laul, collaberating with Rolf Junior and the song Maagiline päev (Magical day). It finished third to Malcolm Lincoln. This song was featured on their 2010 album Maagiline.
The song is written by Mihkel Mattisen.
Song 10 – Ott Lepland – Kuula (Listen)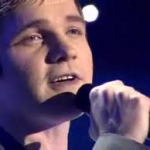 Ott is most famous in Estonian circles for winning the 2009 series of the talent show Eesti otsib superstaari. During that competition he covered songs by REM, Eric Carmen, Queen and Robbie Williams. One of his performances was also a duet
of Rändajad with Urban Symphony lead singer Sandra Nurmsalu. He is currently studying at the George Ots Music School in Tallinn, specialising in pop, jazz, and playing the piano.
The song is written by Ott Lepland and Aapo Ilves.