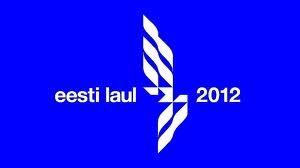 Estonia, the hosts of the contest 10 years ago kicks off its televised selection process this weekend, with the first semi-final of Eesti Laul 2012.  A record entry of 159 songs was submitted for the first sift, with a 10 person jury narrowing down the field to 20.  So let's meet the first 10…
Song 1 – Janne Saar – Fight for love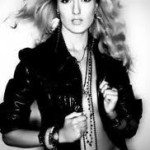 Janne's musical career started in 2006 with the release of her début single What kind of love. It remains her most successful single.Her début album of the same name was released in 2007.  In 2008 she participated in Eesti Laul, finishing eighth with the song Too good for you.  In 2009 Janne moved to the USA, where she currently lives.
The song is written by Janne Saar and Carola Madis.
Song 2 – Erasmus Rotterdamist – Kuu pääle (To the moon)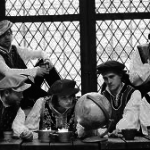 The song is written by Paul Daniel and Jürgen Rooste.
Song 3 – Mia feat. IMTB – Bon voyage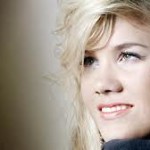 Mia, born Kersti Kukk in 1987.  2010 proved to be a big year for her.  She graduated from Tartu University with a degree in political science.  She released her first single, Ingel mu kõrval which made 16 in the Estonian charts.  Her further two singles also made the top 40.  Also in 2010, Estonian radio station Raadio Elmar voted her runner-up to fellow semi-finalist Ott Leplund as the best newcomer.
The song is written by Vahur Valgmaa.
Song 4 – Milky Whip – My love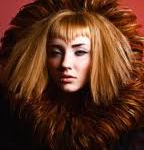 Milky Whip is a colourful stage character.  She started her music career in 2005 as part of the duo Kira with Henley Riddle.  She is currently working in collaberation with Karl Kanter.  She is also a member of the Twisted Dance Company.
The song is written by Karl Kanter and Helena Reinjärv.
Song 5 – POP Maniacs – I don't know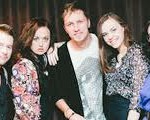 The song is written by Rolf Roosalu.
Song 6 – Ott Lepland – Kuula (Listen)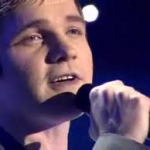 Ott is most famous in Estonian circles for winning the 2009 series of the talent show Eesti otsib superstaari.  During that competition he covered songs by REM, Eric Carmen, Queen and Robbie Williams.  One of his performances was also a duet of Rändajad with Urban Symphony lead singer  Sandra Nurmsalu.  He is currently studying at the George Ots Music School in Tallinn, specialising in pop, jazz, and playing the piano.
The song is written by Ott Lepland and Aapo Ilves.
Song 7 – August Hunt – Tantsulõvi (Dance lion)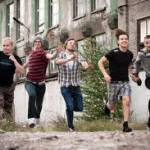 Norman Hunt is a five-piece band fronted by Norman Salumäe. 
They were formed in 2010 and their aim is to promote Estonian language music.  They specialise in rock, but their music also has elements of funk, garage and acoustic.  Their début album Meie aeg on käes… has recently been released.
The song is written by August Hunt and Keiti Kender.
Song 8 – Soundclear – A little soldier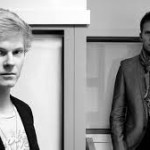 The song is written by Karl-Ander Reismann.
Song 9 – Liis Lemsalu – Make up my mind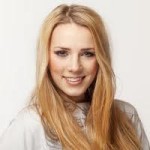 Like Ott Lepland, Liis has also won a series of the Estonian talent show Eesti otsib superstaari, her victory being in 2011. Her path on this show included covers of songs by Whitney Houston, Nat 'King' Cole, and Estonian parformers Eda-Ines Etti (Eurovision 2000), Maarja-Liis Ilus (Eurovision 1996, 1997) and Siiri Sisask.  Liis is still only 19 and is currently studying at the Tallinn Nõmme Gymnasium school.  Her father Marek is a former Estonian footbaler of the year.
The song is written by Liis along with Rene Puura.
Song 10 – Loss Paranoias – Valedetektor (Lie detector)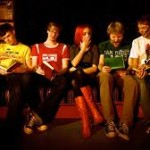 Loss Paranoias are Helena, Madis, Vilho, Priit amd Ants.  The formed in September 2011, and have had some underground success so far.  Their first single was released in December and was entitled What and how. 
The song is written by the band.