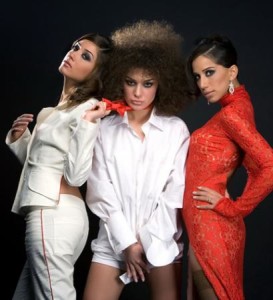 Just as expected EBU's reference group today officially told that the Georgian entry do break the ruleswith its Russian bashing lyrics. Georgia has six days to change the lyrics or pick another entry for the Eurovision Song Contest if they want to participate in Moscow.
It came as no surprise that the reference group today stated that the Goergian entry do not meat with rule 9 in the 4th section of the official rules for the Eurovision Song Contest. The rules state that the lyrics and/or performance of the songs shall not bring the Shows
or the Eurovision Song Contest as such into disrepute. No lyrics,
speeches, gestures of a political or similar nature shall be permitted
during the Eurovision Song Contest. No swearing or other unacceptable
language shall be allowed in the lyrics or in the performances of the
songs. No commercial messages of any kind shall be allowed. A breach of
this rule may result in disqualification.
After winning the Georgian national Stephane & 3G has been met with Russian protests and it appeared that it was just a matter of time before the official statement about a change would come from EBU, the European Broadcasting Union. It is now up to Georgia if they want to change the lyrics just as Greenjolly did in 2005 when their entry for Ukraine did not live up to the exact same paragraph or if they want to chose another song instead. With a national final where most of the songs had a clear reference to the conflict between Russia and Georgia it might be hard to decide upon one of the others instead.
The lyrics for the Georgian entry can be found below:
Some people tell you the stories
To drag you down to the knees
But let me tell you: don't worry
No worries, no worries
 
Another glass of my moonshine
Will kick the hell out of me
But let me focus on good stuff
Some good stuff, just good stuff
 
We don't wanna put in the negative move
It's killin' the groove
I'm a-tryin' to shoot in some disco tonight
Boogie with you
 
So many people are whining
They're freakin' all day long
The bitchin' will last forever
And ever, and ever
 
You better change your perspective
Your life won't be outta luck
A groovy sun will be rising
Be rising, it's rising
 
We don't wanna put in the negative move
It's killin' the groove
I'm a-tryin' to shoot in some disco tonight
Boogie with you
 
Boogie with you, boogie with you
Boogie with you, boogie with you
Boogie with you
 
I like all Europe countries and I love Europa
Say: give me sexy ah (Give me sexy ah)
Say: give me sexy ah (Give me sexy ah)
 
Put in
Don't wanna put in
We don't wanna put in
We don't wanna put in
 
We don't wanna put in the negative move
It's killin' the groove
I'm a-tryin' to shoot in some disco tonight
Boogie with you
 
We don't wanna put in the negative move
It's killin' the groove
I'm a-tryin' to shoot in some disco tonight
Boogie with you
 
We don't wanna put in