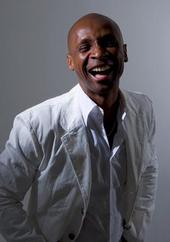 Terry Wogan has claimed that the reason Andy Abraham and Germany's No Angels finished joint last is because of racism.
Writing in The Sunday Telegraph, he says that Eastern Europe would not vote for a black singer. He writes, "The elephant in the room was our singer Andy Abraham's colour. East of the Danube, they won't be voting for any black singer any day soon." 
His comments have not gone down well in that part of the world. Bulgaria's cultural attaché, Irena Dimitrova said "We are a very serious country when it comes to our music. We are very well educated musically and we like black music." She was supported by Polish music journalist Artur Orzech who said, "The real problem is the televoting which has thrown open the voting to the public. The voting is very political and geographic. As Napoleon once said, democracy is too important to give to the people."
Andy Abraham is quoted as saying "I do think some of the voting might be to do with the issue of bias which people in the media have been talking about. But I have no control over how the voting works."
Links
In my view
So, the Eastern Europeans are racist are they? Dave Benton is a black singer who won with Tanel Padar for Estonia in 2001. Imaani was also black and she finished 2nd representing the UK in 1998. Katrina had a black backing singer when she won in 1997.

Not for the first time, Wogan is talking complete rubbish. He is obviously upset because Andy was his choice to go through to the public vote in the UK selection show. Maybe he feels partly responsible and is seeking to lay the blame elsewhere. The reason Andy finished joint last is because, despite his good performance, the song wasn't nearly good enough.  The reason No Angels finished joint last is because the song wasn't good enough and they (I'll be polite) sounded like alley cats.

The opinion expressed in "In my view" are those of the author and are not necessarily the one of EuroVisionary.com.