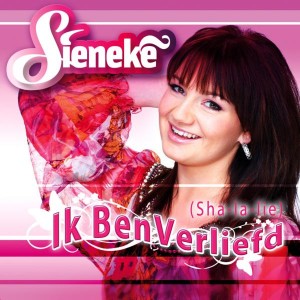 Everyone in the press centre was woken up to the sound of Sieneke belting through Sha-la-lie this morning at 9am Oslo time. It may not be the best song but it looks like it could well qualify from one of the most competitive semi finals ever.
Sieneke was in fine form this morning as she ran through her song. She was note perfect the whole way through. Joining her on stage is three female backing singers and two dnacers who stand at giant organ that the Dutch have brought on stage.
The stage is multicoloured and flashes diagionally out from the large  organ. The organ has screens on it that feature the lyrics.
The whole package is still a little annoying, but it's enjoyable in equal measure, for some people. This could very well qualify because of the very beneficial draw, coming after Ukraine. That's possibly the biggest contrast of the contest.