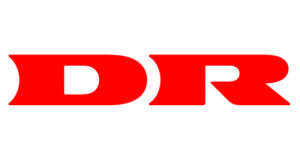 In a newly published report DR, the Danish broadcaster, comments on the complaints their programmes, in the first half of 2012, received. The Danish final, Dansk Melodi Grand Prix, is among the list of programmes that received the most complaints – and it is not the music the public didn't like. 
The 2012 edition of Dansk Melodi Grand Prix wasn't as popular with the TV viewers as DR might have hoped for. With two hosts equipped with a manuscripts that appeals to the younger audience the national broadcaster tried to give the national selection a new fresh look. It however didn't go down well with audience.
The new public report where DR goes through the list of complaints received regarding their programmes broadcast in the first six months of the year, the national final is listed as one of those that received the most. DR writes about the complaints for Dansk Melodi Grand Prix 2012: "The largest part of the complaints was that the attitude from the hosts was substandard and not matching with family entertainment. Many who complained found that there was too much bare arse and drinking in the short prior produced clips from the nightlife in Aalborg".
In an answer to these complaints DR writes: "The point with the short clips was to inform the TV viewers, in an entertaining and fun way, where the Dansk Melodi Grand Prix took place. One of the well known places in Aalborg is Jomfru Ane Gade. (A street full of restaurants, bars and nightclubs, ED.) Here the idea was to show the hosts through an enjoyable evening in Aalborg's nightlife – illustrated through stillfotos. The satirical form should show that it was staged with humor. The idea with the bare arse didn't come from DR, but from a newspaper photographer who had followed the production of stillphotos and catched one of the hosts in a too jauntily moment".
DR writes as a follow up that they take notice of the complaints and will use the experience in the evaluation and when similar programmes are to be produced. 
You can see pictures from the 2012 Dansk Melodi Grand Prix in our gallery.