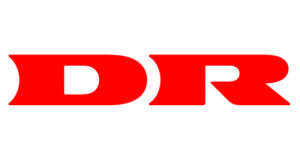 This year's Danish final was hit by a disqualification as one of the songs had been publicly available months before allowed. In the rules for the 2013 edition the broadcaster tries to avoid such a situation to happen again. They also reveal that they are talking to EBU about changing this rule for the Eurovision Song Contest.
Yesterday Danish broadcaster, DR, opened up for submitting entries to the 2013 Dansk Melodi Grand Prix. The rules for the national final have been slightly changed in order to avoid chosen entries being disqualified as it happened with Tine Lyngaard's entry Nowhere, which had to be disqualified as the rules clearly stated that the song must not have been published before the 1st of September – and here it had been available on Youtube and Facebook back in July.  
Read more about the 2012 song that disqualified. 
DR's rules have now been changed a bit stating that a disqualification will not necessarily take place if such a situation should come up again. It will now be up to DR to evaluate if they believe that the song has gained an unfair advantage compare to the others. The phrasing of "an unfair advantage" is worth paying attention to as that is what DR has suggested EBU to change the rules of the Eurovision Song Contest to: "We don't believe EBU's rules are up to date where songwriters often exchange demo-versions of their songs online. They have listened to us, but it is too late to change for 2013, so they probably won't be able to change the rules before 2014", says DR's entertainment boss Jan Lagermand Lundme.
Aside from this change the rules are the same as in 2012, which also allows foreign songwriters to submit entries as long as there is at least one Dane involved in the song somehow. This could be a foreign songwriter working together with a Danish songwriter, but a Danish singer to perform the song will also be enough. Jan actually directly provokes the Swedish songwriters to send in their songs: "Sweden probably won't win two years in a row so I will encourage the Swedish songwriters to submit their best songs to us instead". In the 2012 Eurovision Song Contest 10 out of the 42 participating countries came with a Swedish written song! 
The form to submit a song for the 2013 Dansk Melodi Grand Prix can be found on DR's website together with a complete set of rules – all available in English also. The deadline expires on the 24th of September. From the publicly submitted entries 6 or 7 songs will be chosen for the national final where 3 or 4 established names will receive a wildcard from DR. 
Below you can see the Danish entry for the 2012 Eurovision Song Contest – in our special 3D recording. To enjoy the 3D you will need a pair of suitable glasses, but until you recieve your pair you can turn this off in the player for watching in regular 2D.