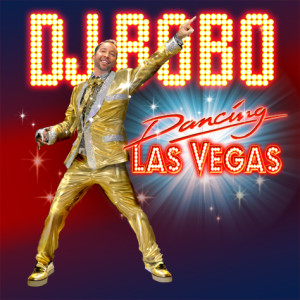 In November DJ BoBo's new album hits the streets. It happens at the same time as his new show with the same title is premiered in Europa Park in Germany. So far 6 concerts in Switzerland and 25 in Germany have been scheduled. 
The Swiss entry for the 2007 Eurovision Song Contest was called Vampires Are Alive. It was sung by DJ BoBo who already at that time had quite a big name in mainly Germany and Switzerland. He is known for his large spectacular stage shows and that is probably what we can expect from Dancing Las Vegas that will see its world premiere on November 25th 2011.
After two shows in Europa Park in Germany on the 25th and 26th of November the ordinary tour doesn't start before late April the following year in Oberhausen, also Germany. The first show in home country Switzerland will be in Kreuzlingen 17th of May 2012. 
With this tour schedule it can be concluded that it won't be in 2012 DJ BoBo represents Switzerland again at the Eurovision Song Contest trying to make up for not qualifying for the final in 2007.
A video preview for the show Dancing Las Vegas can be seen below the schedule. 
The schedule for DJ BoBo's Dancing Las Vegas:
| | | | |
| --- | --- | --- | --- |
| Date  | Arena  | City  | Country  |
| 25/11 – 2011  | Europa Park  | Rust  | Germany  |
| 26/11 – 2011  | Europa Park   | Rust  | Germany  |
| 27/4 – 2012  | König Pilsner Arena  | Oberhausen  | Germany  |
| 28/4 – 2012  | f.a.n. Arena  | Aschaffenburg  | Germany  |
| 29/4 – 2012  | TUI Arena  | Hannover  | Germany  |
| 03/5 – 2012  | Börderlandhalle  | Magdeburg  | Germany  |
| 04/5 – 2012  | Bremen Arena  | Bremen  | Germany  |
| 05/5 – 2012  | Max-Schmeling-Halle  | Berlin  | Germany  |
| 06/5 – 2012  | Arena Nürnberger Versicherung  | Nürnberg  | Germany  |
| 10/5 – 2012  | Stadthalle  | Zwickau  | Germany  |
| 11/5 – 2012  | Messehalle  | Erfurt  | Germany  |
| 12/5 – 2012  | Festhalle  | Frankfurt  | Germany  |
| 13/5 – 2012  | Saarlandhalle  | Saarbrücken  | Germany  |
| 16/5 – 2012  | ratiopharm arena  | Neu-Ulm  | Germany  |
| 17/5 – 2012  | Bodensee-Arena  | Kreuzlingen  | Switzerland  |
| 18/5 – 2012  | PostFinance Arena  | Bern  | Switzerland  |
| 19/5 – 2012  | St. Jakobshalle  | Basel  | Switzerland  |
| 20/5 – 2012  | Hallenstadion  | Zürich  | Switzerland  |
| 24/5 – 2012  | Stadthalle  | Rostock  | Germany  |
| 25/5 – 2012  | Sparkassen-Arena Kiel  | Kiel  | Germany  |
| 26/5 – 2012  | Westfalenhalle 1  | Dortmund  | Germany  |
| 27/5 – 2012  | o2 World Hamburg   | Hamburg  | Germany  |
| 31/5 – 2012  | Eissporthalle  | Dresden  | Germany  |
| 01/6 – 2012  | Arena  | Leipzig  | Germany  |
| 02/6 – 2012  | Olympiahalle  | München  | Germany  |
| 06/6 – 2012  | bigBox Allgäu  | Kempten  | Germany  |
| 07/7 – 2012 (Afternoon) | SwissLifeArena  | Luzern  | Switzerland  |
| 07/6 – 2012 (Evening) | SwissLifeArena  | Luzern  | Switzerland  |
| 08/6 – 2012  | Hanns-Martin- Schleyer-Halle  | Stuttgart  | Germany  |
| 09/6 – 2012  | Lanxess arena  | Köln  | Germany  |
| 10/6 – 2012  | SAP Arena   | Mannheim  | Germany  |