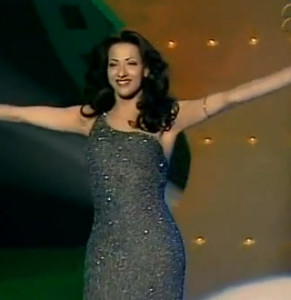 Former Eurovision Song Contest winner, Dana International, is attempting a comeback by entering the Israeli national selection. Dana is one of ten candidates putting themselves forward to be selected.
In a move that wasn't predicted, Israeli broadcaster, IBA, today confirmed that the 1998 Eurovision Song Contest winner will compete in the Israeli final. This will be Dana's third attempt to represent Israel, having made an unsuccessful appearance in the 1997 Kdam.
The full line up for the final is:
Knob – Ohev Et Ze
Dana International – Ding Dong
Hatikva 6 – Hakol Sababa
Vladi Bleiberg – Lirkod
Chen Aharoni – Or
Michael Greilsommer – Tu Du Du
Sivan Bahanam – Kach Oti
Adi Cohen – Al Ahava
Niki Goldstein – Amri Itach
Idit Halevi – It's My Time
Israel will compete in the second half of the second semi-final.