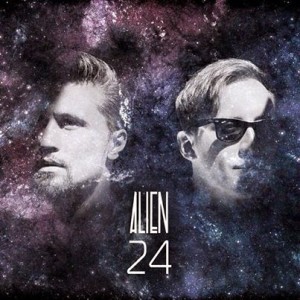 Former Eurovision winner and Russian pop star Dima Bilan, together with the very well-known producer Andrey Cherny, have joined forces in a new electronic musical project called Alien24. The first song, Music Is In My Soul, and its official music video have just been released.
Dima Bilan has represented Russia twice at the Eurovision Song Contest. In 2006 he finished second in the final with the song Never Let You Go and he came back to win the contest in 2008 singing Believe.
Now, at the height of his solo career with a busy schedule of concerts and musical events, Dima Bilan is involved in a new musical project in collaboration with the producer Andrey Cherny. Alien24 is the name of this innovative project in which both of them have been working hard during the past two years and whose style is not easy to define. One could say it is an electronic music mix which goes from synthpop to funk or even house, but it also evokes a feeling reminiscent of lounge music.
The project has its origin in Dima's passion for electronic music and when asked about it, he stated that "Alien24 is a meditation about the infinity of space, of human thought and freedom". The aim of their songs is to explore the depths of the soul transporting the listener to a new world.
Dima is an active part of this project to the point that he has composed himself the music of this first single called Music Is In My Soul. He said that he is "always in search of new music. It definitely exists".
Dima's partner, Andrey Cherny said about Alien24 that it is "music dedicated to everyone, even if you don't realize it. This music is a gift from us to everybody else. Alien24 unites and inspires".
The first single from Alien24, Music Is In My Soul, is out now. Below you can watch the official video where you will also find a link to purchase the song.