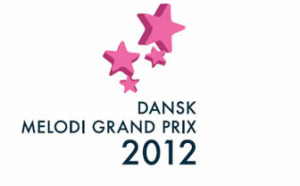 Denmark will be deciding a bit earlier next year as their national final has been scheduled for the 21st of January. A week later the Danish junior show MGP will take place from the same venue, Gigantium in Aalborg, which can host up to 10.000 in the audience. 
As we wrote a few days ago the 2012 Danish national final, the Dansk Melodi Grand Prix, will be held in the North Jutlandic city Aalborg. The city that is Denmark's 4th largest has earlier hosted the contest three times, last was in 2010.
Today, Monday, DR released more information about the event:

Date: The 2012 Dansk Melodi Grand Prix will be held on the 21st of January. Just as last year the same stage will be used for the Danish Junior show; MGP. This year that take place on the 28th of January.

The format: This will be the same as in previous years with ten songs competing in the national final. 6 or 7 of the 10 songs will be selected from the many songs sent in, while the remaining three or four are in on a wildcard being specially invited by DR. This is done in order to secure a wide spread of genres, but so far none of these wildcards have ever won the Danish final.  

Date for submission: From today and until the 26th of September at 12:00 CET entries can be submitted to DR. Songs living up to the rules (In Danish only at the moment, but DR writes that it will come in English soon) have a chance to represent Denmark at the 2012 Eurovision Song Contest in Baku. 
Ticketsale: The tickets for Dansk Melodi Grand prix 2012 is expected to start on the 30th of September and will be sold via billetnet.dk.
As usual the host city is called Grand Prix by (Grand Prix city), which means that Aalborg up until the show will have several related events all around the city to engage everyone in this national final.  
Denmark has now two years in a row finished in top5. In 2009 Chanée & N'evergreen came 4th with In A Moment Like This and this year A Friend In London ended 5th with New Tomorrow.