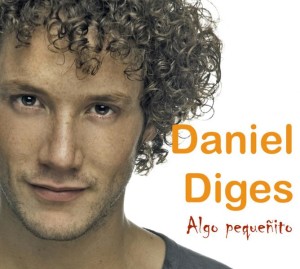 Just a few minutes ago Destino Oslo, the Spanish final for the 2010 Eurovision Song Contest ended. 10 acts competed for the honour of representing Spain at the international contest in Oslo in May and despite a larger scandal in tonight's show they ended up with a clear fairytale on stage.
Spain is as a part of Big4 automatically qualified for the final of the Eurovision Song Contest, but their results haven't been good for quite a while. We have to go more than 40 years back to find the last Spainish victory. Ananbel Conde came second in 1995 – and that is the last time the warm mediterranean country finished in top5.
Tonight's show was hosted by Anne Igartiburu and Ainhoa Arbizu and the winner picked by 50% televoting and 50% jury. The jury consisted of Manuel Bandera, José María Íñigo, Toni Garrido, Mariola Orellana and Pilar Tabare.
Beginning of the show:
The show opened with a performance from the musical Chicago; All That Jazz. By a coincidence the same song featured as interval act in the Maltest final last Saturday – naturally not in this Spanish version though.
Where other countries uses a recap for the viewers to refresh the songs TVE decided to go for a precap where they showed 25 seconds clips from all 10 songs from the dress rehearsal. Now the viewers can click away if they didn't like any of them, though it is probably meant to give those who want to vote from the beginning something to base their votes on.
The participating songs:
1. Venus – Perfecta:
A girlband consisting of three Spanish Femme Fatales wearing sexy clothes revealing long legs. The song is up-tempo Eurovision pop in its classic style. Certainly something that will appeal to many fans.
2. Ainhoa Cantalapiedra – Volveré
Forget about Femme Fatale before as here you have the real thing. She is dressed in a black leather-look top with a pink and black backskirt which is ripped off half way through the song. It is a ballad with a few elements taken from rock.
3. Fran Dieli – Cuando se trata de ti 
This guy is quite charming, but someone needs to tell him how to dress. On top he is wearing a white shirt and a black jacket; so far so good, but unfortunately then he destroys it by his large, bright red harem trousers that is 40 cm too short and from time to time gives the illusion that it is a skirt! The song is a very strong rock ballad and he is accompanied on stage by a band in the background.
4. Lorena – Amor mágico
Lorena is dressed in a long dark blue dress with glittering rhinestones. She is accompanied by five gospel singers in large white church dresses. It is a very strong ballad which is helped on the way by Carola's windmaschine near the end of the song.
5. Samuel & Patricia – Recuérdame
The male part here reminds of a Spanish Dima Bilan – in a clean version. The hair and the white clothes really makes you think of the Russian Eurovision Song Contest winner. The female part is dressed in a short white dress. In the background we have a dancing couple all dressed in black to give dimensions. It is a ballad with up-tempo chorus and it could give competition to the Danish song for the 2010 Eurovision Song Contest In A Moment Like This.
6. José Galisteo – Beautiful life
Jose is dressed in a classic dark suit, white shirt and a black tie. Gay fans will probably find him cute. It is an up-tempo song in English which leads you to think of Hungary's Dance With Me from the 2009 Eurovision Song Contest.
7. John Cobra – Carol 
Since Rodolfo Chikilicuatre isn't back this must be his brother! The song is in the exact same style as the Spanish 2008 entry, it sounds like it as well so this is take it or leave it. The audience doesn't like it at all and he is buhed of stage. In reply he graps his private parts, tells the audience to eat his cock and when the host tries to calm him down he makes sexual positions moving his lower body back and forward! The female host deserves credits for not losing her mind in this absurd situation where she instead acted like a pet career towards John.
8. Anabel Conde – Sin miedos 
After the previous scandal this is the direct opposite. This previous Spanish Eurovision Song Contest participant is wearing a long blue dress accompaignied by four female choir singers in matching clothes. It is a powerful ballad which is well recieved in the audience. Anabel is very sweet and it is very likely that she will now get a second chance to win in the international final.
9. Daniel Diges – Algo pequeñito
A clown, Pippi Long-stocking and two characters from Danish author Hans Christian Andersen fairytale this is what we get here. It is a very nice song with a fabulous show the audience just love. After the Norwegian fairytale from last year this would look extremely well on stage in Oslo in May.
10. Coral Segovia – En un vida
Coral is dressed in a long dress which is white on top and black from the waist and down. It is a ballad which uses smoke effects to bring people in the mood. Near the end of the song small red eurovision hearts rains over her like confetti. The audience won't stop shouting her name despite that she had quite some problems hitting the right nodes. 
After the 10 performances the host compliments all of the artist – except for one! 
The show continues:
Now Rosa enters the stage. She represented Spain at the 2002 Eurovision Song Contest, but she has changed quite a bit since that. She is slimmer now and has short blonde hair. She sings a ballad quite different from her Eurovision entry. Rosa recieves an award after her performance and the audience starts singing Europe's Living A Celebration and Rosa sings the chorus from her Eurovision entry with help from David Bustamente. 
David Bustamente was backing singer for Spain in 2002 and has participated in the Spanish selection, but has had several international hit songs himself. In tonight's Spanish show he sang one of them.
A recap runs over the screen to remind people to vote so that they can have influence on who will represent Spain at the 2010 Eurovision Song Contest. The jury counts 50% and as they told John Cobra that if he had any plans of becoming an artist then he had just made that impossible, it is pretty clear that he will have no chance of winning no matter how the TV viewers might vote.
Sergio Dalma represented Spain at the Eurovision Song Contest in 1991. Tonight he sings a very nice strong ballad. The nearly 20 years that has passed has also affected him as he has now quite some grey hair. After a short talk to the host he sings the chorus from his Eurovision Song Contest entry Bailar pegado, which the Spanish audience can also sing a long to.
The host is now checking her watch to keep track of time, something that seems like a good idea for those of us who still remembers the first semi-final last year where Spain put us through a marathon show that ended up being several hours delayed!
The voting:
The jury is now voting. The first one gave 12 points to Daniel Diges and so did the second one. John Cobra ended up with the lowest one point from both of them. The third jury member followed the pattern and gave John Cobra one point and Daniel Diges 12. The fourth only gave Daniel 10 points, but he is still leading with Coral being second, Lorena third and Anabel Conde fourth. The last jury member gives 12 points to Daniel Diges bringing him quite clear in the lead. Now let's see what happens when the TV viewers have finished their voting.
The host just announced that Spanish TV do not respect John Cobra and his act tonight.
The TV viewers also gave lowest points to John Cobra and maximum to Daniel Diges who will be representing Spain at the 2010 Eurovision Song Contest. Below you can see the peformance from tonight's Spanish national final.