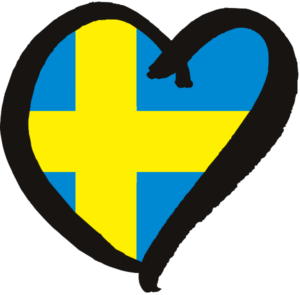 Last year Emmelie De Forest topped the swedish download charts the week after the Eurovision Song Contest with Margaret Berger and Anouk completing the top 3. This year proves to be another success for the Eurovision participants with the Common Linnets topping the chart ahead of Conchita Wurst.
Every Sunday the swedish chart "Digilistan" presents the most downloaded songs of the week. And just like in 2013 the chart is invaded by songs from the Eurovision Song Contest.
The charts on 2014-05-18:
#1 The Common Linnets – Calm After the Storm
#2 Conchita Wurst – Rise Like A Phoenix
#3 Sanna Nielsen – Undo
#8 Basim – Cliché Love Song
#12 Aram MP3 – Not Alone
#19 TWIN TWIN – Moustache
#21 Carl Espen – Silent Storm
#23 Emmelie De Forest – Rainmaker
#26 Firelight – Coming Home
#29 András Kállay-Saunders – Running
#30 Elaiza – Is It Right
#31 Molly – Children Of The Universe
#32 Freaky Fortune feat. RiskyKidd – Rise Up
#37 Ruth Lorenzo – Dancing In The Rain
#39 Sebalter – Hunter Of Stars
#41 Mariya Yaremchuk – Tick Tock
#47 Softengine – Something Better
#49 Teo – Cheesecake
#56 Emma Marone – La mia città
This year 18 of the participating songs from Copenhagen managed to enter the top 60 compared to 13 in 2013. Only three songs remained in the charts two weeks after the 2013 contest but Emmelie De Forest managed to stay on to be #1 for a total of four weeks. In 2012 Loreen topped the charts both before and after the contest with a total of eight weeks and the same summer Ivi Adamou also topped the chart for one week.
You might also want to read:

Below you can see The Common Linnets perform their entry Calm After The Storm at the 2014 Eurovision Song Contest: