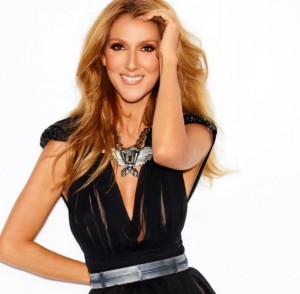 Today is the big day! Celine Dion is back with an undeniable force five years after her last studio album. For this new work she has had the help of the best artists in the francophone music world to create a poignant album filled with pure emotion, evocative lyrics and powerful melodies.
The title of the album, Sans Attendre, from Celine Dion can be translated as Without Waiting, but it of course has a deeper meaning such as do not leave until tomorrow what you can do today and that today is the most important day.
In this album we can find some duets that have been recorded with distinguished artists who have joined voices with the winner of the 1988 Eurovision Song Contest. Among them are the French rock legend Johnny Hallyday on L'Amour Peut Prendre Froid and the deceased Henri Salvador in a virtual duet entitled Tant De Temps. World-renown Quebec artist and Celine's friend Jean-Pierre Ferland appears twice on the album. He recorded Une Chance Qu'on S'a, his famous ode to love in duet with her and wrote the lyrics for the very moving song Je N'ai Pas Besoin D'amour. For his part, Luc Plamondon, offered Celine an equally wonderful and touching song, Que Toi Au Monde.
One of the songs which sets nicely the tone of the album is La Mer Et L'enfant, written by the French artist Grand Corps Malade who took inspiration from his own experience as a young father to write this touching song. It is about a mother and her child and the lyrics use a play on words with "mer" which means the sea and "mère" which means mother.
The first single, Parler À Mon Père was released a few weeks ago and it was a big success. The second single of the album will be Le Miracle where she sings about seeing miracles in everyday life and believing in them.
It will also be available a deluxe edition for the album that includes two bonus tracks which are Les Jours Comme Ça and Ne Me Quitte Pas, a classic that Celine performs with so much emotion in her show in Las Vegas. This fabulous edition also comes with a 2013 desk calendar featuring the album artwork designed by Aurore Hutton.
During an interview with Quebec newspaper La Presse, she compared Sans Attendre to an invitation into her home. She said, "for me, this album is about feelings and being close to those people who knows me a long time ago. I can speak to them freely without having to convince them of what I am capable of".
The track list of Sans Attendre is as follow:
1 – Parler À Mon Père
2 – Le Miracle
3- Qui Peut Vivre Sans Amour?
4 – L'amour Peut Prendre Froid (Duet with Johnny Hallyday)
5 – Attendre
6 – Une Chance Qu'on S'a (Duet with Jean-Pierre Ferland)
7 – La Mer Et L'enfant
8 – Moi Quand Je Pleure
9 – Celle Qui M'a Tout Appris
10 – Je N'ai Pas Besoin D'amour
11 – Si Je N'ai Rien De Toi
12 – Que Toi Au Monde
13 – Les Petits Pieds De Léa
14 – Tant De Temps (Duet with Henri Salvador)
Deluxe edition – Bonus tracks:
15 – Ne Me Quitte Pas
16 – Les Jours Comme Ça
Watch the video for Celine's single Parler À Mon Père below where you also find link for how to purchase the album: