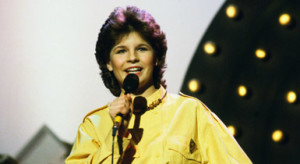 When Carola won the Swedish final in 1983 and took part in the Eurovision Song Contest she was only 16 years old.  She had problems dealing with the pressure that was suddenly put on her and in an interview with the magazine Filter she reveals that she had thoughts about taking her own life.
Participating in a national final like the Swedish Melodifestivalen can make one famous from one day to another. If you then win it and have to represent your country at the Eurovision Song Contest a lot of pressure will be put on you. It can be hard to deal with for most people – maybe even more if you are only 16 year years old and still going to school. That was what happened to Carola when she won Melodifestivalen for the first time in 1983 with the song Främling.
In an interview with the magazine Filter she openly admits that she had problems dealing with it: "It was the most difficult time of my life. I thought about killing myself. I was at a bathroom in Miami and was very close to cutting the artery in my wrist".
She explains about why it came that far: "I felt lonely. My friends went to school and I had no one around me on my own age. I was surrounded by adults that cared more about my career than me". She also tells that she didn't actually want to make an album, but was forced to do so: "My manager told me that if I broke the contract about the album my dad would be thrown to jail. Today I know that it was a lie, but I believed it back then and just powered through".
Carola came third in the 1983 Eurovision Song Contest, but later became one of Sweden's most popular singers winning the Eurovision Song Contest in 1991 with Fångad Av En Stormvind. Her third victory in Melodifestivalen came in 2006 with Invincible. With that she ended 5th at the Eurovision Song Contest in Athens.
Below you can watch Carola's three Eurovision Song Contest performances in order of apperance.