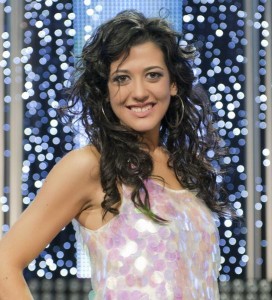 The Spanish song's videoclip will be recorded next Saturday, 5th of March, and it will be located in a happy and casual party: the Carnival. It will take place at the beach of Sitges, a town with one of the liveliest and fun carnivals where the entire population will participate in the filming.
The Catalan city of Sitges will host most of the promotional video of Que Me Quiten Lo Bailao, the Spanish song for the 2011 Eurovision Song Contest. It is a happy song, casual and festive, so that, for the videoclip, Lucía Pérez will be in the most consistent place with that spirit such as the Carnival.
Gestmusic Endemol, who is the producer company of the videoclip, has invited the Eurofans to participate in Lucía's video. They just need be at the beach of Sitges at 20:00 CET with a cheerful attitude and they must be dressed in a fancy costume.
This is not the first time that the Spanish representative song's videoclip is recorded in the Catalan countryside. We can find a lot of Spanish representatives who did it years ago like Peret (1974), Nina (1989), Sergio Dalma (1991), Antonio Carbonell (1996), Marcos Llunas (1997) or Beth (2003) among others.
You can watch some of them in the video below: