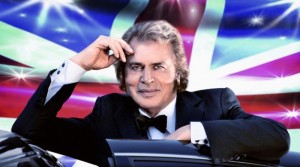 In a few days Engelbert Humberdinck will give a concert in Washington where his 2012 Eurovision Song Contest entry will be performed. Tickets for the webcast is available so also fans in Europe will get the chance to watch it live. 
Engelbert Humperdinck will be representing the United Kingdom at this year's Eurovision Song Contest with Love Will Set You Free. That – and many of his other hits – will be performed at the concert in The Northern Quest Resort in Washington State on April the 29th.
If you would like to see this concert tickets for a webcast are being sold for $24.99. Including in that price is the chance to win something from his new jewelry line. Once you have bought your ticket online thought Paypal you will receive a username and a password in your email, which you use to get access to watch the concert.