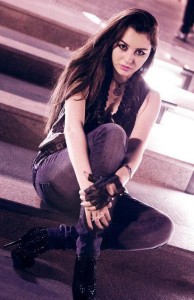 Safura is back with a new single and video.  The song is called Paradise.  It is an upbeat r'n'b dance song.  It is Safura's third official promotional video and is set to be a summer hit.
Safura took the fifth place at the 2010 Eurovision Song Contest with Drip Drop.  The song was a big success and after the contest she released her debut album, It's My War.  This was followed by another single and video called March On.
Now Safura is back with another her new song.  Paradise is composed by Endri Sulac, Ayan Aliyeva and Safura herself.  The video was directed by Peter Belvondur in Stockholm, Sweden.
You can see the video clip for Paradise below.