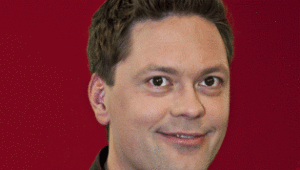 This year a total of four former Dansk Melodi Grand Prix participants have been trying their luck in the talent show Voice – Danmark's Største Stemme. Only one of them, Bjarne Langhoff, made it all the way to the final, which was held Saturday evening. 
In Denmark it was the first season of the Voice, which had been giving the extra title Danmark's Største Stemme. Saturday evening the final was held – with the 2002 Dansk Melodi Grand Prix participant, Bjarne Langhoff among the ones fighting to win the title. He was however not the only former Danish finalist, who had been trying this talent show to kick off their career again.
Already in the blind audion programmes Claus Hassing had to leave. Him and his wife participated in the 2008 Dansk Melodi Grand Prix with the song Come on Over. Both of them also plays in the band Danband All Stars together with four times Eurovision Song Contest participant Søren Bundgaard.
Three other Danish finalists did however made it through to the live shows. Just before the semi-final two of them was voted out. This was first Ida Lohmann, who participated in the Dansk Melodi Grand Prix in 2000 where she came fourth with the song Mayday Mayday. Next to go, in the same phase was Joakim Trandberg, who the TV viewers first came to know as he participated with the Ronan Keating written song All About A Girl in the Danish final in 2010.
Bjarne Langhoff however made it all the way to the final of Voice – Danmark's Største Stemme. He participated in the 2002 Dansk Melodi Grand Prix with the song Det' På Tide. In the final held Saturday evening he was up against Liv Skotte, Mathias Pachler and Kim Wagner. Bjarne made it through the first elemination in the final after having sung Carpark North's Human and a duet with Medina; Klokken 10. In the second voting he however had to leave after performing his self written song Lullaby. Bjarne came third while Mathias came second and Kim Wagner won the show.
Bjarne's third position is however enough to secure him the release of his last song, Lullaby, which he said was a song written many years ago about an x-girlfriend.