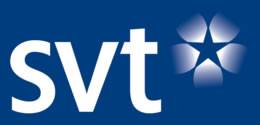 Swedish broadcaster SVT aims to make a stronger connection between Melodifestivalen and the Eurovision Song Contest. This will bring better promotion for their participants and, hopefully, better results, although Charlotte Perrelli finished 18th despite a big European tour in private jet.
Last year The Ark brought home an 18th position from the Eurovision Song Contest with their song The Worrying kind. The disappointing result let to SVT concluding that the link between the national final, Melodifestivalen, and the Eurovision Song Contest was too weak. They have established the brand Sound of Sweden that will help the national winner with better promotion abroad. This year's Swedish participant, Charlotte Perrelli got that help and SVT says that from next year it will be even stronger.
Charlotte Perrelli's manager, Staffan Jordansson, confirms that SVT paid for everything in relation to her promotion tour around Europe in a private jet. With a previous winner of the Eurovision Song Contest and this big tour Sweden were expecting to do a lot better than another 18th position. This could indicate that better promotion might not be the way to achieve better results at the Eurovision Song Contest. SVT however wants to put an even bigger effort into the preparations before the 2009 Contest in Russia. They are planning to involve more TV programs following the chosen artist in his or her attempt to promote the Swedish entry as much as possible before going to Russia where next year's Eurovision Song Contest will be held.